How to Increase Awareness and Generate Leads with Local SEO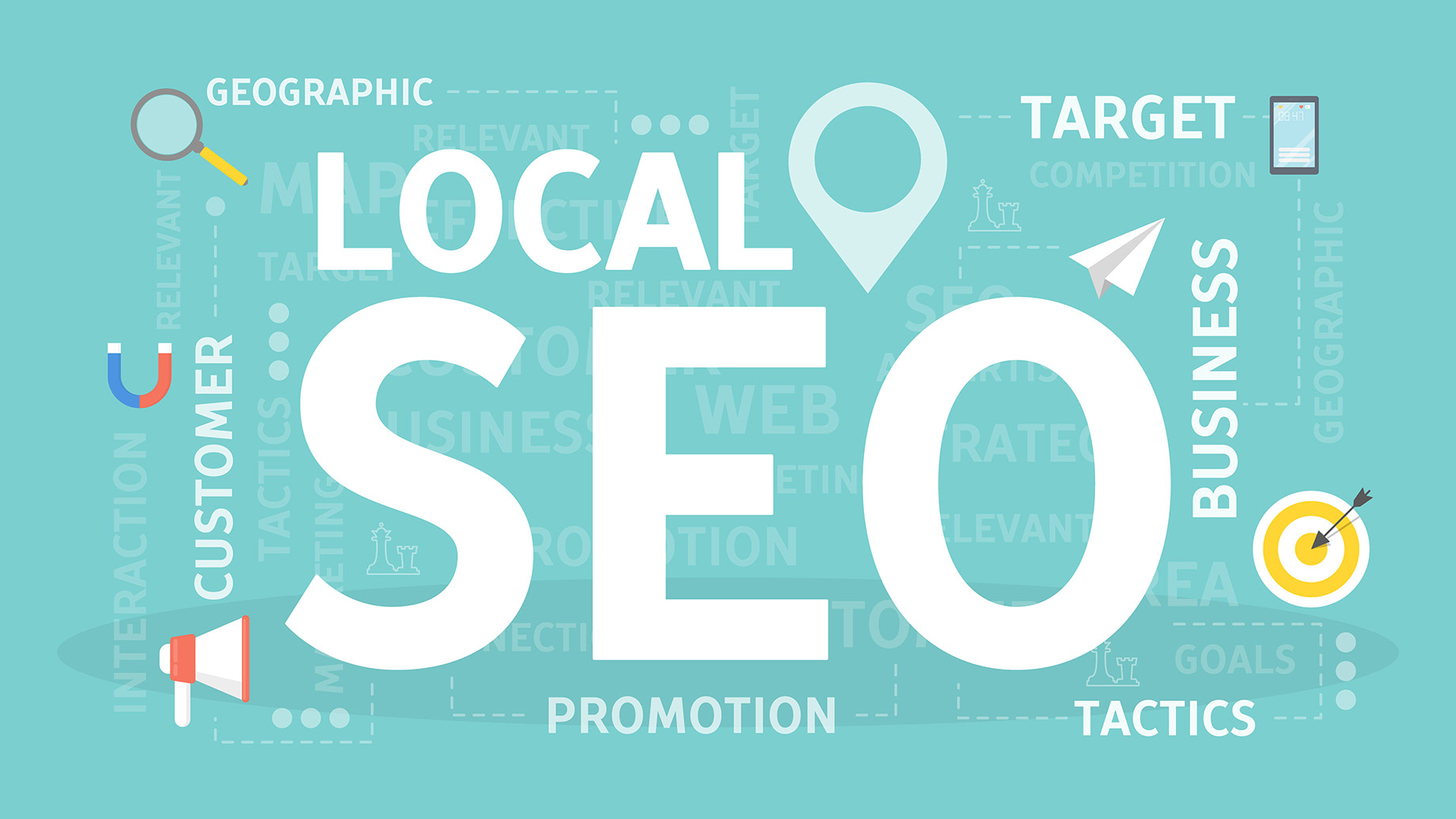 Introduction

Your business has powerful partners that are working hard to help you increase brand awareness and generate new leads. Are you taking advantage of Google, Yahoo, and Bing's new focus on Local SEO?
What is Local vs. Conventional Search?

Local search queries differ from conventional searches in that you are adding a "where" component such as an address, a city, or a zipcode to the "what" component (keyword, product, service, etc) that you are looking for. For years, these searches have often been dominated by national competitors: large directory sites with thousands of pages and other non-local SEO powerhouses. Now, the game has changed and search engines want to feature your local business, your products, and your services.
Those companies without a local presence are finding it harder and harder to compete for these valuable search queries – searches that are increasingly being performed from smartphones and other mobile devices by consumers who are immediately looking to make a purchase.
Why the focus on Local SEO?

Consumers have always been in the need of local products and services. What's changed is their behavior and the tools they use to perform local searches. Traditionally, local directories like the yellow pages along with newspapers and local magazines supplied this information but the digital age has changed all that. Computers and search engines have replaced the yellow pages and increasingly smartphones and other mobile devices are your computers. When was the last time you picked up a copy of the yellow pages to order food, look for a local service or product?
What's currently happening online is that many sites are battling the search engines for your local attention. While Google is still dominant (and has been since rolling out Google maps in 2004) the landscape has changed: in addition to Yahoo! and Bing, many new local options like FourSquare, Yelp, Merchant Circle, and Urban Spoon are giving consumers what they want – reviews and feedback on local merchants and their services or products.
All of this focus on local search means that now is the perfect time to roll out a local SEO strategy and grow your business.
Cost a Concern? Local SEO is Budget Friendly

It is possible to achieve great local search rankings without a large SEO investment – as long as you are willing to invest the time. Local business listings, when optimized, can quickly achieve first-page exposure and will outperform expensive, traditional advertising.
Study after study illustrates that organic search traffic converts at a higher rate than most other marketing channels. Consumers are actively seeking you out – this makes search marketing much more effective than traditional "interruption" marketing.
The Great Equalizer

Google's focus on local businesses has resulted in a dramatic change in search results compared to the past. Geo-targeted searches return Google maps listings that level the playing field for small businesses that have one huge edge over national competitors: a local address.
Without that all-important street address, it makes little difference how much money these companies throw at SEO. You can rank well and get in front of potential customers when and where they are shopping. This makes local search one of your most powerful tools for building brand awareness and establishing credibility and authority.
There's an App for That – Local and Mobile

Whether you're an iPhone, Droid, or Blackberry user one thing is clear– the user experience on mobile puts everything at your fingertips. Apps that tie into Google maps or other local listings will often eliminate search listings altogether and only pull from these niche listings. Your business details, reviews, and driving directions are at your customer's fingertips and the only way you miss out is if you aren't listed locally.
Local Search and Google

Google Local Success Starts with Google Places

Google Places is the #1 place for local search marketing on the Web, and it's largely free. Google Places gives your business visibility to potential customers even if you don't have a website. More than likely, you have seen Google Places listings recently when you have searched for services or products in a specific city. People performing these types of searchers are HOT buyers and they want to buy locally. Google realized this and has slowly transitioned Google Places into a powerful tool for local search.
Keep in Mind that Google Places is not a Directory
Google Places displays listings as ranked by a mathematical formula (algorithm). So your business may not always appear on the same keyword search or in the same order or even in the same category day-to-day. Google states that:
"Changes are automated and impartial."

"Having a correct, comprehensive, and up-to-date listing is the most effective way to ensure the best possible ranking."

"Google Maps ranks business listings based on their relevance to the search terms entered, along with geographic distance (where indicated) and other factors. Sometimes our search technology decides that a business that's farther away from your location is more likely to have what you're looking for than a business that's closer."

"Google Maps and Google Places are a free service, so there's no way to request or pay for a better ranking. We also can't provide additional details about our ranking algorithm. We do our best to keep the details of the algorithm confidential in order to make the ranking system as fair as possible for everyone."
The Evolution of Google Places

In September 2004 Google launched their "Google Local" business listings with maps. "Google Maps", a more extended mapping feature was launched in April 2005 featuring "satellite view" and directions and quickly that was merged together to form "Google Places".
Integration with Organic Search Listings

For many years Google Places listings have dominated local search results and you are probably very familiar with the "7-pack" search results which displayed a local map and the top 7 local businesses corresponding to your keyword query. These results frustrated many companies' local SEO efforts because they pushed companies with great organic search rank far down page 1 (best case) and onto the second page (worst case).
Enter the "0-Pack"
November 2010 ushered in a dramatic new look and feel for many local search results, one which integrated the "7 pack" results with their corresponding organic search results.
This new look can now be found in many markets as can the traditional 7-pack results which don't appear to be phasing out entirely.
What You Need to Know: The Zero-pack emphasizes the importance of optimizing both your Google places listing as well as your organic listing – local companies with a focus on each seem to have the edge right now. Here's a snapshot of this new look:
As you can see, Google's new layout gives businesses significantly more exposure than the 7-pack layout. Plus, the new results take up more real estate which further spotlights the 3-4 optimized listings that rank near the top.
So how do you ensure that top-ranking? Let's discuss that now.
Building a Powerful Google Places Listing
Listen to Google. Google provides you with concise directions on how to build your business's places page. Before you begin, there are a few things you should understand that will help ensure that Google Places is having maximum Local SEO impact.
Consistency – Conventional SEO puts a high premium on having the proper keywords in place…for good reason. Google places do give you plenty of opportunities to tell visitors what search terms your business relates to but you also need to ensure that your business information is consistent with the contact information (address, phone, URL, etc) found on your primary domain AND any citation sites. Google needs to be able to trust you and when they see consistent business information across multiple sources it helps.
Completion – Complete your Google places listing. So many businesses go halfway and provide the bare minimum but a thorough, complete Google places listing will rank better and provide a stronger user experience. This means photos, videos, coupons – Google allows you to include a lot of information and remember: It's ALL FREE.
Citations – To Google, citations equate to trust in the same way backlinks do. Citations are loosely defined as a link from an authoritative source or directory, review site, or local pages directory. Citation links help establish trust with Google through the validation of business information. Be sure that all citations accurately represent your business address, phone, URL, and other pertinent information (as mentioned above in the category section).
Note: Be sure and check out our citation source list in the conclusion section
Here is a quick rundown of what an effective Google Places listing entails:
Business Name

Represent your business in the exact same way that it appears offline.

Save taglines, phone numbers, or URLs for their appropriate place. Inclusion here might appear as an attempt to manipulate results.
Business Location

The location appears to play a key role in the places algorithm. Follow these guidelines carefully:
Use the exact same street-level address that you should have listed in the footer section of your website. Consistency is key.

Keep in mind that this needs to be a physical address, not a P.O. Box.

One is listing per physical business location – even if you operate in a larger service area. Don't worry – you can designate your service areas separately.

Do you have multiple specialties in the same office? Create a listing for your offices and a separate listing for each practitioner. According to Google's standards, this should not appear manipulative.

Remember, this is about trust and consistency across many different information sources, if your address is somewhat rural or miles away from a city's "epicenter" zip code you might be tempted to list just the city name.

Multiple business locations? Create listings for each!
Website and Phone

Provide a phone number that connects to your individual business location as directly as possible, and provide one website that represents your individual business location.

Your phone number SHOULD be a local number for maximum impact.

Also, know that you should not select the "verify listing by phone" option if you use an automated phone system. Google's system can only provide your verification PIN to a live person or voice mail.
Categories

Here is where your keywords will come into play.
Keep in mind that Google Places categories should say what your business IS, not what it does. For example: If you are a law firm that is your category. Not "personal injury attorney."

Google will provide category suggestions – you can override these and create your own but inclusion of location keywords will appear as an attempt to manipulate the listings.

Get as specific as you can within categories. Say you have a book store, try to choose a specific category like "college books store, "comic books", "used book store", "new books", or "rare and antique books".

Also, check and correct listings for your business on citation sites such as YellowPages.com and SuperPages.com because Google aggregates information about your business from another website to determine under what categories and for what keywords your Google Places business listing appears.
Advanced Tips – Reviews

Customer reviews will usually appear with your Google business listing. It's smart to have customers and colleagues create Google Maps reviews for your business.
Positive reviews are a powerful motivating factor for Google users deciding which business to buy from. First, your reviewer must locate your business in Google Maps, click "More info", and then click "Write a review", then write the review, choose a rating, and click "Save".
Important note: They must be logged into their Google Account to write a review. If they're not logged in they'll be prompted to either sign in or create a Google Account. Their Google Account nickname will appear next to the review.
Google also pulls reviews in from 3rd party resources – this means those reviews can create incredible exposure for your brand. This can be a double-edged sword though and many businesses have experienced problems with inaccurate or unjustified negative reviews.
Google advises that "If you're concerned about a review that was submitted through Google Maps, click the 'Flag as inappropriate link found under the review and submit a report. If we find that the review is in violation of our Google Maps policies, we'll remove it. Some reviews found on Maps listings are created on third-party websites such as Yelp, CitySearch, Yahoo, and Trip Advisor. If you feel that a review from a third-party site is inaccurate, you would have to express your concerns to the webmaster of the site where the review was posted. If the review is removed from the third-party website, the change will also be reflected on Google."
Yahoo and Bing Local

Yahoo Local (only available in the U.S.)

Much like Google Places, Yahoo offers a thorough local business listing that is tied directly into their search engine. Unlike Google, Yahoo local listings are not tied to a local area map.
If you are using Yahoo for local searches in the U.S. it is likely that you see local directory results. Unlike Google, Yahoo offers a free basic listing but withholds many extended features for their "enhanced" listings which cost $9.95/mo.
The free basic listing is limited to:
Contact information: phone, website, address

Hours of operation

Products or Services
Enhanced listings include the above plus:
Your logo and tagline

Up to 10 company photos

Detailed business description
Like Google, Yahoo integrates reviews from many different social networks and includes them in your local listing under a tab entitled "web reviews". Yahoo also indexes review content which makes keyword-friendly reviews a powerful ally – review content alone can literally help position you above your competition when local search results are returned. Be sure to create or claim your Yahoo local listing – oftentimes the traffic here will convert very well. Yes, the volume pales in comparison to Google in most markets, but it's still a great free resource for your business.
Bing Local

Bing's local listings now run through the Bing Business Portal and are tied to a map feature that is very similar to Google Maps. Bing's search volume has grown and many customers prefer Bing exclusively… registering with Bing's Business Portal will ensure that you are capturing the attention of these non-Google web prospects.
Within the Business Portal you can:
Claim, create, verify, and manage local business listings

Identify key search categories where you want your listing to appear

Customize listings with enhanced details such as logos, photos, and more

Create a mobile Web site (and free QR Code) so customers can learn about your business on their mobile devices

Create a custom menu (restaurants and bars) for inclusion on a mobile menu

Create Deals (coupons) and promote them for free on Bing (both PC and Mobile) and Facebook
Bing's listings also include testimonials and reviews from 3rd party sites like citysearch.com and Yelp. Make these reviews a high priority. Don't be afraid to ask for them! Trust and credibility are key components to your online success. The popularity of Yelp and other aggregator sites means that one positive review can carry significant weight across many different sites.
Note: The mobile website offering makes the Bing offering a great resource – one that you will want to take advantage of to round out your local SEO strategy.
Your Website

While local listings on various search engines have been emphasized, it is important to highlight that your business website needs to be optimized for your geo-targeted keywords. Standard SEO practices apply here and try to include your city or regional keywords in:
Your URL

Page Titles

Meta Description

H1 and H2 tags

Throughout your site content
Refrain from keyword stuffing

Google hates it and so do your site visitors. It's easy enough to convey to both your readership and the search engines what your various pages are about without entering "black hat" SEO territory.
Are you blogging?

Blogging is a great way to increase your local ranking. It is easy for local businesses to include geo-specific keywords in posts about current events, local government policies, or business interests. You can even add these keywords to your tags and create categories. Again, just make sure that you are writing FOR YOUR READERS and not causing harm by adding blog posts or categories that are geo-targeted but confusing.
Link Building Locally

Local link-building opportunities abound – as long as you know how to find local sites. Here are some of the most obvious ways to build links locally:
1. Use Social Media – Twitter, Facebook, and LinkedIn communities will help you network and find likeminded people that would be willing to link to your site
2. Associations and Organization – are you a member of the Chamber of Commerce? Better Business Bureau? Local organizations like these will link back to your site and help search engines trust you as a local authority site. Don't stop there – can you think of other local groups you are affiliated with? Credentialed by?
3. Query Local Blogs and Websites – you might live in an area populated by great local sites and blogs that you can tap into. Links from these sites establish that local trust that the search engines look for so comment with links, offer to guest post, or request a link for a valuable "local resource". To find sites like this simply search for:
Your City + "Blog" or "News"

Your Zip Code + "Blog" or "News"
4. Directories – finding local directories should also be easy. Use search queries such as:
Your City + "Directory "

Your Zip Code + "Directory "

Your Neighborhood + "Directory "
You can even do a statewide query for directories like this – you get the picture.
This is not meant to be an exhaustive link-building list but a local complement to conventional SEO that you are engaging in. Remember – content is KING! Writing valuable content will build credibility locally and not only attract Google, Yahoo and Bing but will also elevate your status as an expert with potential customers.
Congruency is Key

It's vital that you maintain consistency in how you describe your company, list your address and other company-specific information. Your website should include your company contact information in your footer – so that the local listings that you have worked hard to build can recognize your business. The biggest reward here will be when your site and places listing populates in Google's new "O-pack" local listings.
Conclusion and Additional Resources

By now you should have clarity on the importance of local SEO to your business. If you are targeting customers regionally it is in your best interest to implement a local search strategy to ensure that they find you when and where they are shopping. Most resources are free. Others are very budget-friendly and this makes for a high ROI activity.
Start with Google Places – it will have the most impact and as mentioned will help your organic search efforts for dual impact. Expand from there and focus intently on getting as many citations as possible. Not only will they drive targeted traffic to your site but they build much-needed trust.
Last but not least – Measure your strategy's effectiveness by carefully annotating updates and new listing creations in your analytics program and measuring traffic and conversion increases. Your metrics won't lie to you – your local SEO strategy should include many new listings so it's important to see which ones best suit your particular niche.
Local Citations – Here is a list of some of our favorite local citations:

1. Yelp – www.yelp.com
2. Foursquare – www.foursquare.com
3. Merchant Circle – www.merchantcircle.com
4. Judy's Book – www.judysbook.com
5. Dex Knows – www.dexknows.com
6. Local.com – www.local.com
7. City Search – www.citysearch.com
8. Insider Pages – www.insiderpages.com
Author bio

Jamie Noel is a Marketing Manager and Internet Strategist at Ebranbz. This company specializes in SEO, pay-per-click management, social media optimization, and affiliate management. He enjoys writing about SEO, social media, web development, and IT technologies. He will give support to SEO Resellers. Follow Tari and Ebrandz on Google+, Pinterest, and Twitter to learn more!
Top 8 popular WordPress plugins of all the time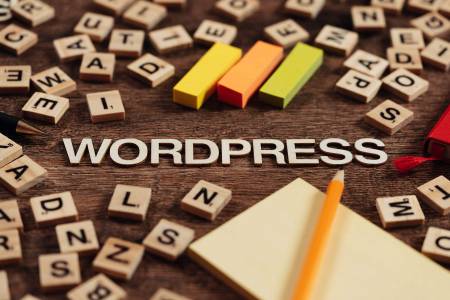 The WordPress plugin repository has 54,000+ plugins. That's like a lot. These plugins are used to complement the core WP installation. In other words, it improves a user's experience on WordPress. They handle certain features and functionalities that WP cannot do by itself.
Choosing the correct plugin is vital for your website's security, user-friendliness, and speed. Else you can take WordPress support from a good team.
 We have listed down the top 8 popular WordPress plugins. Let's discuss first what WP Plugin is.
WordPress Plugin
WP plugin is defined as a software tool that is scripted in the PHP language. It includes additional features on your WP website. The plugin provides a simple process to add features to your website without writing a single code.
The API of the plugin provides an effective hooks' and filters set. This robust set enables developers to modify or add new functions with WordPress.
8 Popular WordPress plugins
Search Engine Optimization is necessary to boost traffic to your website. Without any doubt, Yoast SEO is the best WordPress SEO plugin. It supports you to add Meta tags, connect your website with Google Search Console, etc.
The plugins provide you with a complete solution to improve on-page SEO. The features of Yoast SEO are as follows:
Readability check
Internal linking suggestion
Access to create custom Description/Mets Header
XML News Sitemaps
Quickly build 301 directs with the Redirect feature
Optimize for synonyms, keywords
Update as per Google's algorithm
The plugin makes sure that your site meets the top-most SEO principle. It provides the tools to optimize your content for overall readability and SEO.
Every day it is not easy to filter out spam that is either irrelevant stories or promotional links. Automattic developed a tool called Akismet.
It is known as the godfather of comment spam reduction plugins. The plugin works great to track back spam and filter out most comments. It reviews all your contact form submissions against their global spam database. This WordPress Premium plugin provides advanced security solutions along with spam protection.
To use the plugin, you will need an API key that is free for non-commercial use. It is beneficial if you receive at least ten comments daily.
The Automattic company built another top-most WordPress plugin called Jetpack. It is a versatile tool with numerous features. The plugin supports you with design, marketing, and security. Among its multiple features, you can perform the following-
Spam filtration
Malware scanning
Find site analytics
Login security
CDN
Automatic social media posting
Slow image loading
Multiple WordPress themes and more.
How can we miss WooCommerce among the list of popular WordPress plugins? An e-commerce plugin enables you to sell anything on the web simply. 
The plugin has an abundance of themes, easy customization options, and much more. Therefore, it stands unique among the list of WordPress plugins.
Wondering why WooCommerce is best for you? The plugin provides features such as adding product variation, extensive payment methods, etc. The developer community creates extensions to make online selling as smooth as possible.
WPForms
WPForms is a fantastic plugin that allows people to create popular forms with simple and easy steps. The form is created by using a simple interface of drag-and-drop. This plugin enables you to create contact, subscription, payment, survey, and other forms. It doesn't require you to put in a great effort, as you can create forms with just a few clicks. 
Note that this plugin can integrate with all the primary payment and marketing platforms.
Every business requires quick page load times and to accomplish this caching solution is the most effective way. The WordPress repository has a Premium caching plugin called WP Rocket. It helps to escalate the loading time of a site. The plugin works with the cached copies and reduces the servers' workload. It also aids in lowering the HTML, JavaScript, and CSS file weight through minimization. The features of the plugin include-
Compatible with cloud flare
Improve user-end browser caching
Quick Load images while scrolling down
Support WordPress Multi website
Incorporate caching solution along with a CDN
Load images on request
Facilitate slow loading to boost page load time.
Page builder aids you in creating more complex designs as you don't need to use coding. The most popular page builder plugin as per WordPress.org is Elementor. The plugin has quickly shot up the rank with over 1.2 million active installs. It offers a free package to build complex designs with a drag-and-drop interface. 
You must think of installing this plugin on your website. This will support you to have full control over your design.
Migrate Guru is a specifically designed, fully automated plugin for WP migration. It offers you the fastest, easiest, and most reliable method to migrate your WordPress website. The plugin runs on an external server named BlogVault's server. You can quickly transfer large sites without any issues.
There is a choice to save the migration setting and remove the unnecessary files during the migration process. This allows you to repeat the migration with a single click in the future.
The plugin has the following feature:
No overload on the website
No requirement for storage space
Easy to use
Build for large websites
One-click migration
Fully automatic, replace & built-in-search
Large images slow down the loading of websites. Therefore, it is crucial to optimize every file image to improve speed. Optimizing every image manually can be a tedious task. 
For this, you can apply the Smush plugin. It is a simple way to compress and optimize your WP website images. The plugin compresses images all over your website automatically. You will need to upload images to your WP website media folder.
The plugin provides no interruption in your workflow and improves website performance.
Conclusion
A WordPress plugin helps you to quickly and smoothly run your website. It improves user experience and supports websites to reach a wider audience.
No need to get confused about which plugin is best for your website. We have mentioned 8 of the pre-eminent WP plugins of all time. These plugins are accessible in free as well as paid forms.
Author's Bio
Jinny Sarah Jacob is a Sr. Technical content writer at 24×7 WP Support, a leading WordPress development company that supports WordPress themes, plugins, and errors. She is a passionate technology geek and loves to write blogs on marketing, technology, B2B, big data/analytics, business strategizing, etc.
Increase Traffic with Comments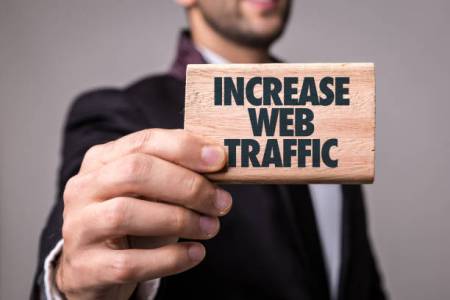 We all want to read comments, especially if these comments praise us or show that many people value our posts on our blog. Therefore, those valuable comments you can have on your blog can generate a lot of qualified visitors in your blog traffic.
Your website, more significantly, your blog posts can generate traffic. if you can improve the search traffic, you have the help of the things below.
Learn ways – How to Increase Blog Traffic with Comments
Ask or Request Open-Ended Questions
Open-ended questions tend to prompt a lot of engagement that includes comments. However, it only means that when you allow the recipients to express themselves, they will provide you with complete and meaningful answers.
One of the main reasons there are a lot of blog posts that are not generating loads of traffic with comments is because the questions they have are close-ended. These close-ended questions can only be answered by a yes or a no or with a direct answer that does not leave anything else that will run for longer and more comments.
Write A Post On the Top List
If you wish to improve your search traffic and generate powerful comments about the user experience on your blog posts, you should consider writing a post that falls on the top list. Unfortunately, many people struggle to gain online transactions from when they first opened their blog until they have discovered the importance of having a content marketing strategy.
To gain comments, you should add keywords wherein people are searching for the headline that you have. It would be best if you did not try to sound like an English professor to have one. The things that you need to do are to make your headline appear relevant for it to attract attention, comments as well as a load of traffic.
Do Some Influencer and Expert Name Dropping
Name-dropping is a term that refers to the practice of attributing names of famous experts as well as bloggers to your content. Using this strategy, your blog posts can generate a lot of comments that would, later on, create loads of traffic for your website.
Generating comments for each blog post is one of the best ways to get a lot of traffic to your website. This way, you can make your content more valuable because some people seem to appreciate the things you have written. Therefore, if you wish to gain loads of traffic for your website, you should first work on generating comments with the help of the tips stated above that are very easy to do for your content. This, in turn, will increase Blog Traffic.
Bring your blog to life with videos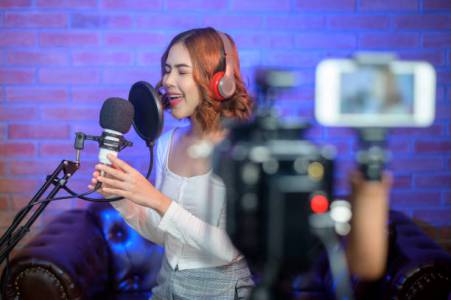 Videos add life to blogs. It could make explaining things easier and deliver the message better. Moreover, more and more bloggers are turning into video blogging for various reasons. Although there are available videos on the internet, it would be best to create them yourself. There are multiple ways and methods of making videos. Therefore, you should complete the one that could truly bring life to your Weblog.
How can Video Blogs bring life to your Weblog?
We all know that videos have been used for marketing content. One of the reasons for this one is that people love watching them. Moreover, it helps people have an easier time absorbing its content. Individuals also prefer watching rather than reading long texts and articles. In addition, videos can also be rich in content.
Video blogs can also cover a lot of topics. That is why Video Blogging has been very helpful, especially in businesses. Video blogs are a great way of presenting your brand and yourself. In creating a video, the persons involved should not be shy in front of the camera. Instead, they should have positive energy. There are other kinds of videos you could also upload to your Weblog. For example, if you do not want to use natural persons, you could create animations. Thus, you could use your creativity in creating them. That way, your videos would become more attractive to your target audience.
Video blogging gives you more control over the content you want with the audience. Moreover, texts are more vulnerable to misunderstandings as compared to videos. Video blogs also provide an excellent means of sharing information, precious ones. More people are attracted to watching videos because they can deliver a more detailed and straightforward message. You could also create video tutorials about things people are interested in learning. One of the trends in video blogging is the sharing of the everyday lives of bloggers. They share things that they want to share with others.
One of the most significant advantages of using video blogs is that it has a higher chance of getting viral. AS YouTube, the most popular Video Blogging site, has billions of visitors and users, there are higher chances that more people would get to watch the videos you have uploaded. Moreover, it could be shared on various social media sites and reach a more comprehensive audience range.
Suppose ever you truly wanted your Weblog to have life. In that case, you could create videos that are hilarious, interesting, funny, information, or even shocking, depending on the audience that you are targeting. Before that, you should also do your research and create your script. The first thing you need to consider is the things that your audience would like. It is also essential to keep it as exciting and refreshing as possible. By doing so, there would be no doubt that people would your Weblog would start garnering attention again.
Recent Posts: Fully Net Worth . com
Jade Cline is a TV personality who is best known for being a part of different MTV shows including "Teen Mom" and the "Young and Pregnant". She replaced Jenelle Evans in the second half of Season 9 of Teen Mom 2. As of 2019, Jade Cline net worth is estimated to be $150,000. Jade was […]
Jimmy Hoffa was an American labor union leader. He served as the President of the International Brotherhood of Teamsters union from 1957 to 1971. Jimmy Hoffa net worth at the time of his death is estimated to be $13 million. Hoffa was born on February 14, 1913, in Brazil, Indiana to John and Viola Hoffa. […]
David or Dave Grutman is an American entrepreneur who is the owner and partner in several Miami-based restaurants and night clubs. As of 2019, David Grutman net worth is estimated to be $150 million. David was born on July 3, 1974, in Naples, Florida and was raised in a Jewish family. He holds a degree […]