Swirling Away Young Minds, with Cool Gadgets
Technological advancement has swept over, our entire generation, engulfing us in its constantly evolving arms. Today's young generation takes its innocent first steps in a world, that talks of electronic gadgets, in its every breath. Undoubtedly, children grow up; immensely connected and attached to gadgets.
Thus the new era demands kid's gadgets, and therefore the markets are flooded with admirable kid's gadgets, in an effort to answer the growing demand for them. But the debate is on whether; it is safe to hand over these gadgets to the little hands and how much attention and restriction, are parents supposed to impose on their little techies, who are glued to them all the time.
So let us categorize and pinpoint the pros and cons that come with some of the popular gadgets; which have made a profound impact on our kids. Little boys are immensely attached to solid and terrific guns, which predominantly do not cause any harm to their young minds.
The latest to join their collections is the one from Nerf range, which suits their needs, in terms of design and the power they look for, in their duplicate cannons. Little kids, do settle down with gadgets, which do not require much of a mind game, and mostly find pleasure in guns, cars, and little robots that move on their orders; but as they grow older, simplicity does not satisfy them. In the growing stage, the quest for challenge sparkles within their young minds, and this drives their interest to the mind-boggling ones, like the video games.
Video games and their prevalence cannot be explained in a sentence or two, because their prominent stature does not just fade away with children, instead, it goes well beyond many age groups, to ultimately grab, even the young adults.
Video games can ensure mental evolvement, which will help the child to solve puzzles, and also test his or her mental capability. Video games can be categorized into three; casual, serious, and educational games. Starters can begin their journey with the casual sets, and can eventually move on to the more challenging ones, by taking up the serious and educational games. It is the responsibility of the parents to make sure that the child does not drift into addiction, and the games played should be monitored constantly, so as to assure that, negative impacts do not creep in, because of the gaming.
Serious games do nurture a motive, beyond just fun, and they have been designed to impart knowledge and information along with bouts of fun and pleasure. The role played by educational games, does give them space, to harness the creative ability of the child, in matters that travel beyond basic education. Now the latest to join the array of these innovative games is the iPhone applications that have been specially designed to impart information on the go and also offer excitement to the young minds; as they hop from one level to the other.
Initially, video games, used to be manufactured as small portable gadgets, later they became a fraction of the computers, and kids hogged their PCs to play their favorite games. Now they have swirled away from all these platforms, to ultimately take refuge in mobile phones and iPhones, in the form of applications.
Therefore, IPhones slip away into the little hands, long before they attain the maturity to handle them. As the world is technologically advancing beyond our imagination, there is no use, restricting the little minds from exploring their way into iPhones and the entertainment that is entailed in them. But precautionary measures can help the cons to be at bay; therefore don't go nagging after your kids and do let them enjoy these latest gadgets, just keep a constant eye, so that they do not drift away into negative addiction.
Child-benefit-phone-number, as the world, is well connected, and this age categorizes phones as an irreplaceable gadgets. With the growing trend, the latest gadgets do flood the market, replacing the old and outdated ones. It is necessary to draw the line between entertainment and addiction. If kids huddle over gadgets as a means of entertainment, then do not impose restrictions that limit their imagination; let them unleash their creativity.
Blogging is More Than Words- Top 5 Tips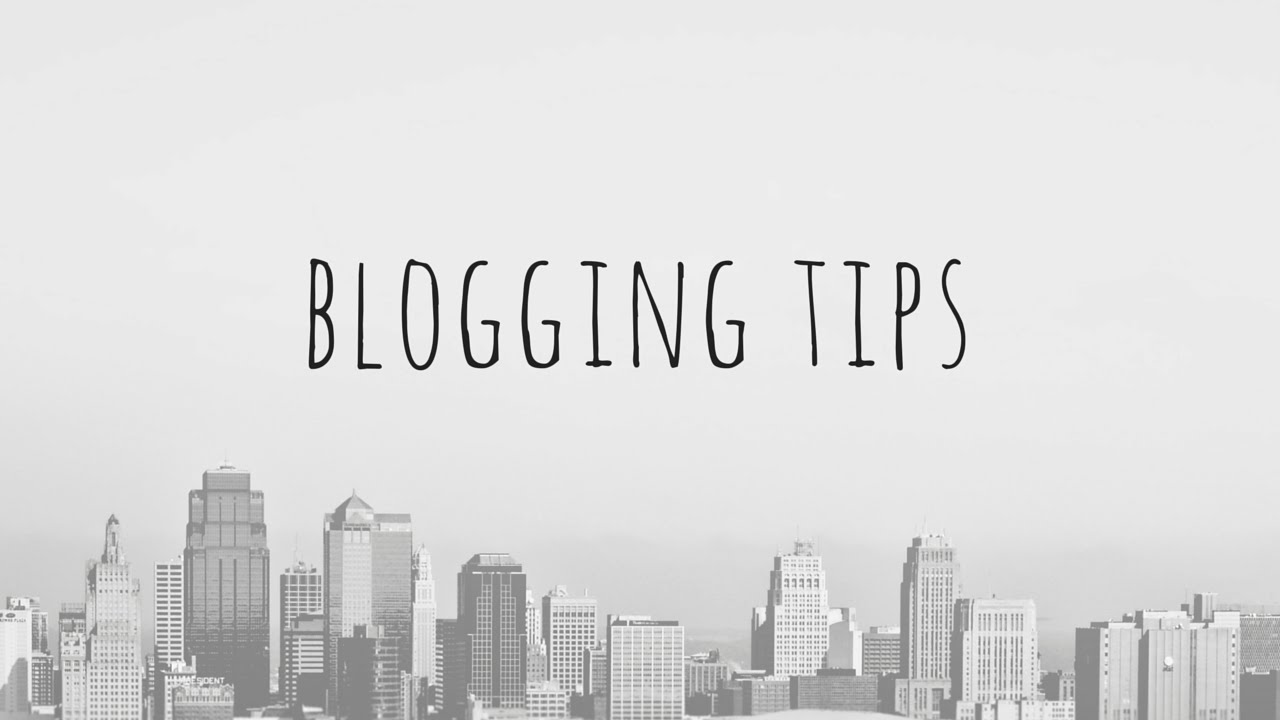 The blog is a vogue for the new generation. Bantam leisure that gets you money and name just sitting back at home; there cannot be a better way to explain what blogs are. Blogs have made a big-fat entry in the market. It has hit all around the globe and is doing really well.
Blogs are the words given to the views of the commoners, but every time just a few well-framed words don't do all you need. There are bigger things that upheld you in the reader's choice list.
An individual voice does better wonders in words. And the same is the secret behind popular blogs. The voice behind your words not only attracts the readers also keeps them intact.
But are all the bloggers on the same acme, if yes then how, and if no then why? Blogs can only be a successful marketing tool is composed in a proper manner. So for the ones struggling back, it's time to hit the market with better words. The below-mentioned tips will surely lead you high:
1. Update your Blog Personality
Don't make your words grow complexities for the readers. Also, keep yourself an individual speaking behind your words so that it keeps your readers indulged. Make your personality through your words.
2. Be Persistent in Your Posts
"I love to read your blogs, but you rarely post" avoid this in your list of comments. In short, be consistent. Keep on updating your posts daily or maybe at least thrice in a week span.
3. Simplicity is the best
The secret behind known blogs is that they are simple to keep up the interest of their readers. It's not necessary that the words should count big digits to be popular, rather make it simple–short-mind engaging. The words can be a collection of erratic thoughts or something latest in your industry. Just follow the formula.
4. Don't restrict Comments
Never restrict comments. Comments are the best source you can know your popularity status. Also, you can improve your writings according to the views of your readers. You will also want to research and comment on relevant industry-related blogs. Then what is wrong to give your readers a chance to contact you for a better name.
5. Focus on Your Title
Tittles are the best traffic mobilizes. Never forget to make your title an attractive bizarre.  Not only do they draw the attention of their readers, also search engines entertain the blog titles well. But a good title doesn't mean a long tail; just restrict it to 10 words.
Follow these set of tips and you may rank high, attract more readers, and grow with the flow of your words. And you'll surely be loaded with appreciating comments.
-Authored by Sara Bruce. She is an SEO analyst and an avid blogger. If you come across any negative reviews about your Business/Services do visit our pages on 'Remove negative reviews' & 'Remove rip-off reports' to get rid of it.
Strategies for using social media effectively for your eCommerce business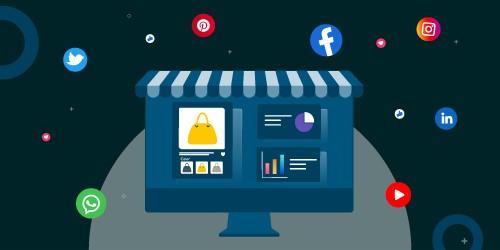 Social media has become an essential element in today's eCommerce marketplace. It has a significant influence on both offline and online businesses. This is because advertising in social media has recently impacted the sales growth of many eCommerce businesses. 
The eCommerce business boomed thanks to social media platforms even in the recent pandemic. As a result, marketers and business owners are focusing more and more on social media for eCommerce businesses.
When it comes to eCommerce websites, gathering traffic is a major concern. Social media is flooding with genuine customers with buying intentions. So, investing time and money in social media is mandatory to gain clients and witness massive sales growth.
This article will provide strategies for using social media effectively for your eCommerce business.
Things to Learn Before Applying Social Media Strategies
Improving traffic and revenue on y0our site is not a one-shot approach. You may employ several strategies. Always utilize techniques adapted to your company objective and additional considerations. Now, let's see what concerns you should emphasize before implementing strategies for your eCommerce business.
Set a Solid Business Objective
Before employing your own strategies, measure what you actually want to gain from them. Then, to set objectives properly, focus on the following issues:
Estimate traffic according to your business niche. For example, it will measure the amount of traffic you prefer from social media.
Find out the best promotional strategy that will work for your business.
Make a list of your visitors and sort out who has become your customer from those visitors.
Make social media posts according to your business type and separate the most engaging posts.
Track your conversions to make more improvements to your strategies.
Discover your Customers' Choice
When it comes to implementing the correct approach, customer choice comes first. Customer preference will give you a clear idea of managing your website and what product. Customers will surely visit your website via social media when you get the idea and post accordingly.
Your contents, including images, texts, videos, should relate to your customers' preferences. Also, do not forget to get valuable feedback from your customers because. Finally, research and analyze the market and follow your competitor's posts.
Try to understand how top-performing sites are engaging the customers via social media. However, you can become a customer and engage with those sites to explore their customer-centric tactics. 
Collect and Utilize The Power of Data
Use website analytics to get information on your customer's behavior and actions on your site. Also, track your customers' location to target your audience based on their location. Next, sort out those contents that are getting more clicks and engagements. Finally, look out for the pick hour when customers primarily engage your content.
All this information will assist you in utilizing social media for your eCommerce business in the best possible way. It will become easier for you to engage with your customers at the right moment with the right pots. Consequently, your current and previous data will become a crucial asset to improve your tactics.
Prioritize Sharing Before Selling
Yes, you are running an online business to profit from it. But focusing only on selling will not bring you success all the time. Customers will not always buy from you, and they may only visit your site. But there is a possibility that they may share or recommend your products to others. So you shouldn't miss that slight amount of possibility to engage with your customers and build relationships.
Share solid information about your products with additional information and instructions. Remember, if you cannot make sales but at least educate your customers about the benefits of your products, it's a plus. After learning and understanding the value of your products, customers may promote your product if not buying.
Strategies to Employ on Social Media for Ecommerce Business
Now that you know about the aspects before employing the strategies let's move on to the next step. We've listed the best strategies anyone can apply in their eCommerce business. Consequently, they will get a tremendous amount of traffic and benefit from it.
Create Customer-Centric Social Media Posts
Keywords, keywords, and keywords. Sounds tricky? Well, it's a fact that high-quality keywords can optimize your social media content to the next level. First, explore the keywords customers are looking at over social media and search engines. Then, include those keywords on your social media content.
However, don't forget to make your content unique compared to your competitors. For example, add your customers' search terms to your social media posts. Moreover, add hashtags to your social media posts. This is because hashtags will make your posts more explorable and visible to the customers.
Post Appelaing Contents
Your content should be appealing and add value to your customer's preferences. Therefore, educate your customers with informative content. Tell them a story about your product so that they become inspired and click that "add to cart" button on your site.
Customers love to share on Facebook, and they will share helpful tips if it's enjoyable. Prioritize customers' requirements on the content rather than making it a sales or marketing approach.
Share Customers' Feedback & Reviews
Your loyal customer base can be your brand advocate after getting good service from you. That is because they will share positive reviews about your product on social media. As a result, your marketing effort will be minimized, but your sales will skyrocket. 
Always ask for feedback from your customers and share those feedbacks and reviews on social media. You will get greater sales output from positive feedback, and from the negative reviews, you will understand your lackings. Knowing your lackings will help you improve your service in a better way. Customers buying intention is heavily altered by reviews, so make sure you utilize it.
Make a Good Use of Social Share Buttons
Craft Attractive Visual Contents
Text-based content has become backdated! Yes, people love to see the product you are selling because it's a virtual store. All they can rely on your products' image to feel it visually, not even physically. Therefore, creating visually appealing content is another great way to utilize social media for an eCommerce business.
Currently, Facebook, Pinterest, Instagram, and other platforms are image-centric. For example, if you look at Pinterest, there isn't much text to focus on other than the tile only. The same goes for Instagram stories, where customers are redirected to eCommerce sites via hashtags!
However, you should post an authentic, high-quality, and clear product image to attract your customers. Also, your product image should represent your product thoroughly. While posting an image on your site, try to represent a real human using the product or service. As a result, Customers' can easily visualize themselves using your product.
Get in Touch With Your Audience
Connect with your visitors or customers so that they feel prioritized. In today's eCommerce market, communication is everything. It would help if you didn't miss a single query your customers are doing through the post and messages. Appreciate those who are sharing your posts, buying your products, and posting reviews.
Getting close to your customers is another effective strategy for social media for an eCommerce business. For customer engagement, you can follow the tactics stated below:
Create Group
Gather all your loyal and new customers in a group and solve their issues from a single group. In this way, the communication will be easier, and you will get useful keywords easily. Collect all the feedbacks and then create your post with the most effective information.
Apply Influencer Marketing
Influencer marketing is an ongoing trend, and it is highly effective in persuading customers to buy a product or service. This is because influencers already have a massive fanbase on social media.
Therefore, the brand is boosted when they motivate their followers to get a product or service. Consequently, the sales of that product are booming, and the brand identity is also being spread.
Utilize the Live Chat
Another trending marketing technique via social media is hosting the live chat. Customers are attracted to this feature because a live presenter describes the product from different angles.
Also, they are getting a live product description that sounds more believable than viewing images. You can get customer feedback, provide solutions, and make sales via the live chat option. No doubt, it is another effective strategy for using social media for your eCommerce business.
Keep Posting Constantly
Maintain consistency while posting on social media because it's a great way to maintain customer relations. You can provide service, solutions, and valuable information to your customers with regular posts and promotions.
Ultimately, your customers will feel that you are committed to providing them with good products and services. Schedule your posts to get automatic posts on your social media. Automatic post allows you to stay ahead of your competitors.
Maintain a Blog
Running a blog is another great strategy that you can apply in your social media for an eCommerce business. With informative content on your blog, your demand in the marketplace will increase organically.
Create material for your blog that is pertinent to your business. Sharing instructional, interesting, and inspirational content on your blog is an excellent approach to interact with your target audience.
Apply Paid Marketing
Paid advertising is also accepted on social media platforms such as Facebook, Instagram, Pinterest, Twitter, etc. As a result, employ sponsored advertising to expand the scope of your marketing strategy.
The sponsored campaign will increase the visibility of your post on any social media platform and lead more clients to your eCommerce website. First, however, you must market effectively by adhering to the criteria and characteristics of each social media outlet.
Another trending way to promote ads in social media is product feed. Since most eCommerce stores are powered by WooCommerce, creating ads on social media has become easier.
How?
You can transfer all your product information to the merchant platform via social media. For example, Facebook for business, Pinterest Business, Instagram Business, etc. All these social media business platforms accept WooCommerce product feed. And the ideal way to create a feed file is using a product feed plugin such as CTX Feed.
You can create ads after transferring your site's product information to your social media business account. As a result, you can focus more on marketing strategy than product information.
Final Thoughts
If you want to stay ahead of your competition in a crowded industry, you must incorporate social media into your marketing strategy. However, using the appropriate tactic in the right place on social media may significantly increase traffic to your eCommerce site. Furthermore, your brand recognition, conversion, and consumer engagement will improve independently. Finally, your company will shine with a large and dedicated consumer base.
You can constantly improve your social media marketing strategies by improving your prior ones. However, if you follow our suggestions and tactics, you will be able to use social media for an eCommerce business effectively. This is because we have followed the trending features of the marketing strategy.
Author Bio 
Atanu Das is a professional content writer who is actively writing SEO-optimized content. He has been writing creative content on WordPress, WooCommerce, Google Merchant, eCommerce, and other topics for the last four years. He is currently working as a content writer at Webappick – a giant WordPress Plugin development company.
5 Pointers To Encourage Inbound Links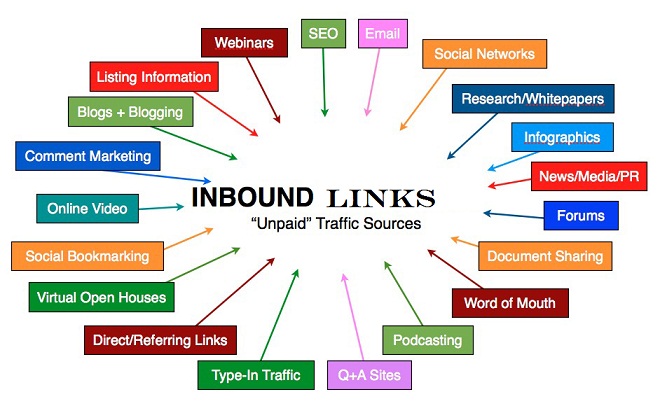 It is important to draw people's attention to your website or Blog. It isn't easy to build a reputation online as a credible source of information but it is possible to do this. Google is now able to recognize when an article is stuffed with keywords or has been subject to "spinning" techniques and major search engines know that web users trust the information that they derive from the internet.
Considered as being the "currency of the internet" Inbound links to your website provide opportunities for achieving and maintaining a high search ranking. One way to achieve these types of links is through writing guest posts and original, well-researched work that people will want to share and reference.
The following 5 factors detail the key techniques to influence and improve your ranking on Google.
1. Relevant Content
Your readers should inspire the content of your writings. By looking at keyword research and investigating popular topics amongst your social media followers you will ensure that your blog ideas are not antiquated. It is still important to use Social media platforms but advising that people sign up to MySpace is not going to be as insightful as it was 6 years ago. Only 3% of first-time visitors to websites make a purchase, when these visitors approach your site they are probably still in the research stages of their investigations.
2. Blog size
Ask yourself if you have taken enough time to write about a subject in depth. The SEO experts recommend that 600 words are the ideal length for Blogs but this is only a guideline and it should be influenced by the inclusion of valuable content for the reader. Valuable content is more than just correct formatting and editing it enhances the reader and provides them with food for thought and ideas that they can put into action in their own lives. Hubspot is a marketing software company that succeeds in achieving a high number of inbound links because its content is enriched. Their posts are normally between1000-1200 words in length.
3. Your work is overlooked
You need to employ tactics that will make your writings stand out. Think about a new slant that you can provide on a subject. This is your best chance of encouraging inbound links and attention. Offering a new perspective is especially important when you cover subjects that have already been done before.
For example, your responses to popular news topics should be well thought out and thought-provoking. You should also open yourself up to creative techniques such as the bringing together of two wildly different ideas as a topic of conversation or the injection of humor into a subject.
You should aim to get your point of view across in an interesting way and to create a voice for yourself, your work is an extension of your brand and the style that you wish to portray should be considered. Hollis Thomases of Inc.com is a Small business specialist who has been known to stir up some controversy with his musings from time to time.
4. Looks are important
Consider the appeal of your writings, on the whole, compare your work to that of your competitors and ask yourself what the attraction of your writings might be over the alternatives. The title of your blog is important too and you should consider enabling social media shares that will be displayed within googles search results.
Infographics and great screencaps of places around the web are also prevalent ways to attract inbound links.
5. Be a credible Source
People who link to your content are demonstrating that they trust your work as a correct source of information. They appreciate that you have properly researched your topics and they are willing to use your work as a reference. This is essential to establishing credibility on the web. Questionable content rarely leads to the creation of inbound links.
You will need to collate data from trustworthy and original sources. Look for new studies that you can analyze. This is a neat trick to attract attention and a sure-fire way of attracting inbound links.
Is the content professional? Some organizations entertain humorous content marketing which can be risqué at times with a casual tone but this should not be an excuse for sneering on contemporaries or for disclosing sensitive data.
Keep up appearances by posting and updating your information regularly and be sure to keep your website easy to navigate. Provide access for other bloggers and users to view your credentials quickly and easily. Your business website needs to be a source of information that people feel that they can trust.
Attached Images:
About Author: Serge is the co-founder of w3i.com, a gift recommendation engine with a human touch such as this designer cocktail shaker.
Recent Posts: Fully Net Worth . com
Ayesha Curry is a Canadian-American actress, celebrity cook, and a television personality. Here are some interesting facts about Ayesha Curry: 1. Ayesha Curry has an estimated net worth of $16 million Ayesha has accumulated an impressive net worth of $16 million over the years through her career as a celebrity chef, television host, restaurateur, and author. […]
Shannon Beador is a reality star who is best known for being a part of Bravo's Real Housewives series called  The Real Housewives of Orange County. She joined during the show's ninth season. As of 2019, Shannon Beador net worth is estimated to be $20 million. Beador was born in March of 1964, in Southern […]
Deval Patrick net worth Deval Patrick is an American politician who was born in Chicago, Illinois, in 1956. His father was a musician and left the family when Patrick was young. His mother raised him at the Robert Taylor Homes area near Chicago's southern side. When he was in the 8th grade, Deval was recruited […]