Cultivate is a child theme of the Hybrid theme framework, which means you must have Hybrid installed for it to work.
[table id=2 /]
This theme was developed for WordPress 2.7+. To be used anyway you see fit. It showcases two (2) front page template's. One which is similar to a news/magazine style front page, and another blog style with dynamic image resizing.
The theme come's with four (4) additional widget sections, plus one custom widget for the accordion widget section that's controlled with jQuery..
Price
At present time, this theme is for sale only. Current price is $12.00.
Widgets
Cultivate is packaged with four additional widget sections (aside from the numerous ones already available with Hybrid).
Tertiary

Sits below Primary and beside Secondary, behaving as a sidebar. (like Hybrid news)

Utility: Before Container

Located under the header & above the content. It's a great place to announce something. ( Only loads on the home page [is_front_page()] )

Utility: Before Container Right

Located to the right or the Utility: Before Container. A nice space for a banner? ( Only loads on the home page [is_front_page()] )

Utility: Accordion

Locatated below the Primary & Seconday/Tertiary. Only should be used with the custom widget that is loaded when chosen in the theme options.
Front Page Template – News
The theme comes packaged with an extra page template for you to use called Front Page.
When you write a page, scroll down toward the bottom of the Write Page panel and select the template of your choosing. You can also set this as your home page by going to Settings > Reading and choosing the page you added the template to as your front page.
You'll also want to add feature images and thumbnails to your posts to make them look good. For your convenience both of these are located under the Hybrid Settings meta box when you write a post. Of course, Hybrid has a built-in image script that will automatically include images for you (if you've attached an image).
The newest metabox included for this theme, which is called Feature dynamicly resizes the image and zooms in to fit the jQuery scroller on the front page template.
The settings for this page template are located below the Setting box under CULT[i]VATE.
Front Page Template – Blog
New in version 0.1.3 is an optional front page template, or an alternative blog template with dynamic resizeing of images when uploaded and input into the "hybrid meta box" Feature. Also includes a news style change in posts as talked about in this hybrid support forum.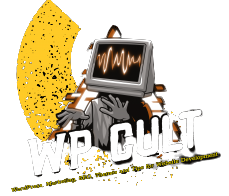 Recent Posts: Fully Net Worth . com
Terry Fator net worth Terry Fator is a famous impressionist, comedian, singer, and ventriloquist from America. He has a net worth of $160 million, which he has accumulated over the years as a performer. He was born in 1965 in Dallas, Texas. He is capable of making more than 100 impressions of the ventriloquial kind […]
Nathan John Feuerstein, who is better known by his stage name as NF, is an American rapper and songwriter. NF is the ultimate underdog as he is lesser-known among people yet his works are of the highest quality and have done great. His 2017 album called Perception debuted at No. 1 on the Billboard 200 […]
Teejayx6 is an emerging American rapper who has recently become a viral sensation for his scam-based songs about identity theft and credit card fraud. The song that was a big success and conveyed this message was called "Dark Web". As of 2019, Teejayx6 net worth is estimated to be $250,000. He has never revealed his […]