Do you enjoy writing about WordPress, SEO, Link Building, Marketing, Affiliate Tips, Blogging Tips and Tricks, How-To, Ways to make money Blogging, How to get more traffic, Longtail, Security, Social Media, Gadgets, Software, Photography, Making Videos, Video Tips and Tricks, Guides, Apps, Plugins, Themes, Design, Hosting, Hacks, WhiteHat, BlackHat, GreyHat, Link Bait, Stats, Online Business, VPN's, Anything tech, Programing, CSS, MySQL, HTML, PHP, etc… ? Do you know little tricks and hacks you use, that you would like to share with the community?
Write for us – Reason's for writing for us below if you are only interested in 1 or 2 Guest Post the click there
What's in it for me?
You get a chance to introduce yourself to the WordPress community and show off your talent and/or knowledge of WordPress or PHP. You might even get some traffic your way if you've got your own website/blog.
How does being a guest author work?
If you are interested in contributing to WPCult, write and send in a few posts. Once we're sure you got it, will upgrade your account from subscriber to contributor. Being a contributor means that your post will be published upon approval. If you stay consistent we may promote you to an author, which posts are published immediately.
There is no minimum contribution required.
What kind of author(s)?
WPCult is all about WordPress. So, we are looking for individuals who enjoy writing about any of the following subjects:
WordPress Tips
WordPress Plugin reviews
WordPress Theme reviews
WordPress Hacks
WordPress how to…
WordPress sites: AKA Showcase (contact for more info)
Rules & Guidelines for Guest Authors
The rules are in place to ensure that the quality of posts and the integrity of the site remains high.
The post/article should not be reproduced anywhere else on the web including your own blog (duplicate content is bad for Google Page Rank).
It is okay to link to your own blog if it is relevant to do so. However, you should not write articles around topics to justify a link to your blog and you should not actively encourage visitors to visit your blog. Remember, you get a link to your blog at the top of your posts, a link on your author page, and the links are clearly marked so that your site gets exposure.
Any images used in the post cannot mess up the design of the site. The max-width of any picture you post should not exceed 500 pixels. You should also post the image URL into the custom image box before publishing any post if an image is present.
No affiliate codes or referral links are allowed in posts.
So, contact us!
We may edit or change your posts. Any changes or modifications made or usually do to grammar, or to make the post a little easier to understand/follow. We may add a small blurb about the author at the top of their first few posts as an introduction to our readers and we often make adjustments to the title, post slug, category, and tags if necessary.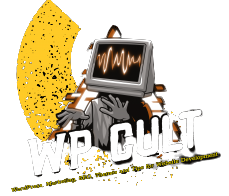 Recent Posts: Fully Net Worth . com
Nathan John Feuerstein, who is better known by his stage name as NF, is an American rapper and songwriter. NF is the ultimate underdog as he is lesser-known among people yet his works are of the highest quality and have done great. His 2017 album called Perception debuted at No. 1 on the Billboard 200 […]
Teejayx6 is an emerging American rapper who has recently become a viral sensation for his scam-based songs about identity theft and credit card fraud. The song that was a big success and conveyed this message was called "Dark Web". As of 2019, Teejayx6 net worth is estimated to be $250,000. He has never revealed his […]
Jade Cline is a TV personality who is best known for being a part of different MTV shows including "Teen Mom" and the "Young and Pregnant". She replaced Jenelle Evans in the second half of Season 9 of Teen Mom 2. As of 2019, Jade Cline net worth is estimated to be $150,000. Jade was […]