The Results of Project Icon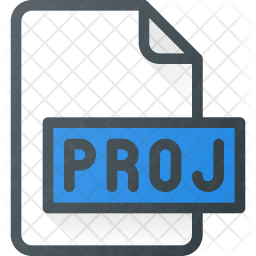 The community has voted, and the votes have been tallied. The winner of Project Icon, with 35% of the votes, is Entry ID "BD," otherwise known as Ben Dunkle. Congratulations, Ben! The runner-up was VS, otherwise known as Verena Segert, so we'll be attaching that set to the alternate color palette that is selectable from the profile screen. As we prepare for RC1, Ben and Verena will be revising a couple of their icons so that both sets will use the same metaphors, creating the colored "on" states, and creating the larger size of each icon for use in the h2 screen headers. We are very grateful to have had the opportunity to select from so many great options, and would like to express again our appreciation for all the designers who participated in the contest. Thanks also to the more than 3700 people who completed the voting survey and took the time to weigh on on the individual icon sets.
Q.18 Which one of the sets do you think we should use as a basis for the 2.7 icons?
Icon Set
# of votes
% of votes
BD
1285
35%
VS
1080
29%
GB2
424
11%
OSD
376
10%
LS
300
8%
GB1
235
6%
The wide lead of BD and VS made it clear that voters had a clear preference for these sets.
Q.20 If you could choose a runner-up, which would you choose?
Icon Set
# of votes
% of votes
VS
916
27%
BD
647
19%
LS
522
16%
OSD
488
14%
GB2
462
14%
GB1
331
10%
Question 20 was not mandatory, so a few hundred people skipped it, but the responses we did get (3366 of them) reinforced the fact that the two most popular sets were also the most popular 2nd choices, which made the decision of the judges to go with the popular vote an easy one (take that, electoral college!).
A few of the individual icon metaphors also had a significant lead over the other choices.
Dashboard: 1333 voters (40%) chose a house as the best metaphor. We agree, so both Ben and Verena will be replacing their Dashboard icons.
Media: 2097 voters (65%) chose the combination camera + musical note icon, which was part of Ben's set. We also really loved it, and Verena will amend her media icon to incorporate this idea.
Plugins: 1682 voters (53%) selected the outlet plug metaphor, which both Ben and Verena used in their sets.
Tools: 1581 voters (49%) liked the combination of two tools better than anything else, so Ben and Verena will try this approach.
So those are the results, and soon you'll see the new icons coming to a 2.7 installation near you.
Need another look at the entries to remember which one you liked best? Here are some reminder images, as well as the identity of each set's creator.
BD was Ben Dunkle, a designer, professor and artist from upstate/western New York State. In case you've already forgotten, Ben's icon set is the winner of Project Icon and will become the default icon set after a few minor changes.
VS was Verena Segert, our runner-up, a designer from Germany who presented sets in both grayscale and blue. Her blue icons received more specific voter comments than the gray ones, so we're planning the second color palette to be in shades of blue so that we can use the blue icon set.
GB was Guillaume Berry, a designer from France who submitted two sets in the same style in order to propose a couple of different metaphors. One of his sets came in third while the other came in last, but whether you only look at the higher scoring set or you combine their votes, Guillaume had the next highest percentage of votes, and many people liked the metaphors he used for various icons. In fact, given the enthusiasm of the community for Guillaume's icons, we think a great plugin would be one that would allow the user to upload the icon set of their choice. Any volunteers?
OSD was the Open Source Design class at Parson's in New york City, taught by Mushon Zer-Aviv and consisting of students Alexandra Zsigmond, Ed Nacional, Karen Messing, Khurram Bajwa, Leonie Leibenfrost. Teacher and students worked together to determine their metaphors and visual style.
LS was Luke Smith, a designer from Iowa who specializes in icons among his other design pursuits.
If you need to hire an icon designer any time soon, we highly recommend our Project Icon contestants, who all delivered great work in a very short timeframe. It was great to work with all of them, even for such a short assignment.
So, to sum up:
The winning icon sets by Ben Dunkle and Verena Segert will be incorporated into WordPress 2.7 RC1.
Someone should write a plugin that would allow anyone to upload a custom icon set (I bet the other contestants could be convinced to release their icon sets for such a purpose).
2.7 is still trucking away, but we can always use help with patches, especially for IE6! (I know, that wasn't in the main post, but it's true, so hmph)
Thanks again to everyone who participated in this experiment, and we hope you enjoyed it as much as we did. And congratulations again to Ben and Verena!
Looking for the right plugin?
Well, I hope many of you have been using the WordPress plugin directory. It's a grand location where you can find endless plugin for your WordPress blog.
But sometimes you don't exactly get what you search for, but according to mdawaffe on WordPress, they have implemented a new open source MySQL text search engine. Well go on, test it out.
The launch of WordPress.tv
Hey, in case you are unaware, WordPress has launched a new site called WordPress.tv. Check out the full post at the WordPress.org blog. Or visit WordPress.tv
…WordPress.tv is also now the place to find all that awesome WordCamp footage that was floating around the web without a home. See the presentations you missed and get a peek at behind-the-scenes action. We call it WordCampTV.

You'll also find slideshows of presentations made by Automattic employees and other WordPress gurus, plus interviews I've done with the media and fellow bloggers….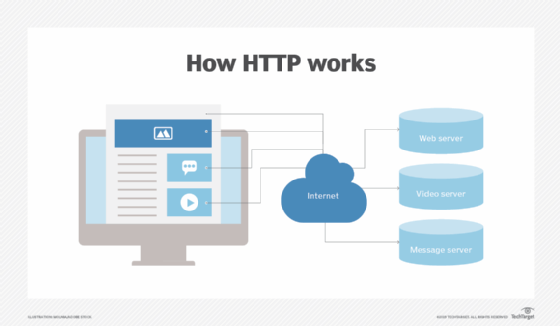 HTTP stands for Hypertext Transfer Protocol, and it's the foundation of the web we know today. It's a set of rules that govern how web servers and browsers communicate with each other to send and receive information.
To understand how HTTP works, let's consider a simple example. Imagine you want to visit a website, so you type its URL into your browser and hit enter. Your browser sends an HTTP request to the server hosting the website, asking it to send the webpage back to you.
The server receives the request and responds by sending an HTTP response back to your browser. This response includes the HTML, CSS, and JavaScript that make up the webpage, as well as other resources like images and videos. Your browser then uses this information to render the webpage on your screen.
HTTP is a stateless protocol, which means that the server doesn't store any information about the client's session. Each request is treated as a separate, standalone event. This is in contrast to protocols like FTP (File Transfer Protocol) or SMTP (Simple Mail Transfer Protocol), which maintain a connection between the client and server for the duration of the session.
One of the key features of HTTP is that it's based on a request-response model. The client (usually a browser) makes a request, and the server responds with a response. There are several types of HTTP requests that a client can make, including GET, POST, PUT, and DELETE.
GET requests are used to retrieve information from the server. For example, when you visit a webpage, your browser sends a GET request to the server to retrieve the HTML, CSS, and JavaScript that make up the webpage.
POST requests are used to send data to the server, usually as part of a form submission. For example, when you fill out a form on a website and click "submit," your browser sends a POST request to the server with the form data.
PUT requests are used to update a resource on the server. For example, you might use a PUT request to update the information in a database record.
DELETE requests are used to delete a resource on the server.
HTTP is a crucial part of the internet, and it's what enables us to access and share information online. Without it, the web as we know it wouldn't exist.
In addition to the request types mentioned above, there are also several HTTP response codes that a server can send back to the client. These codes indicate the status of the request and whether or not it was successful.
Some common HTTP response codes include:
200 OK: The request was successful and the server was able to fulfill it.
301 Moved Permanently: The requested resource has been moved to a new URL, and the server sends this response code along with the new URL.
404 Not Found: The requested resource could not be found on the server.
500 Internal Server Error: An error occurred on the server while processing the request.
HTTP is an important part of how the web works, and it's something that most of us use every day without even thinking about it. Whether we're visiting a website, filling out a form, or uploading a file, we rely on HTTP to send and receive information.
It's worth noting that HTTP is just one of many protocols that make up the internet. Others include TCP/IP (Transmission Control Protocol/Internet Protocol), which is the underlying protocol that enables the communication between computers on the internet, and SSL/TLS (Secure Sockets Layer/Transport Layer Security), which is used to encrypt communication between a client and server.
Find an overview of HTTP Protocol here. and additional information on HTTP protocol here.
In conclusion, HTTP is a vital part of the internet, and it's what enables us to access and share information online. Whether we're browsing the web, filling out a form, or uploading a file, we rely on HTTP to communicate with servers and other clients.
Recent Posts: Fully Net Worth . com
Michael Imperioli net worth James Michael Imperioli is an actor and TV writer with Italian-American origins. Michael has a net worth close to $25 million. Michael was born in March 1966 in the Mount Vernon area of New York. He grew up in the different areas of New York City, such as New Jersey, Ringwood, […]
Passion Jonesz is an American YouTube star. She is best known for largely focusing on clothes and cosmetics-related content on her channel. As of 2019, Passion Jonesz net worth is estimated to be $400,000. Jonesz was born on March 12, 1992, in the United States. Very limited information is available on her including her early […]
Jadah Blue is a reality television personality who is best known for her time on the VH1 reality show called Black Ink Crew which showcases the everyday operations and activities of the staff members at the tattoo shop. She was a part of the crew for season 6 &7. As of 2019, Jadah Blue net […]