WordPress 2.7 Release Candidate 1
With the release of RC1, we're in the final leg of development before the release of 2.7. 280 commits since beta 3 have polished the new admin UI (including new menu icons created by the winners of our icon design contest) and fixed all known blocker bugs. We think RC1 is ready for everyone to try out. Please download RC1 and help us make the final release the best it can be. As always, back up your blog before upgrading.
CONTENT MARKETING CHECKLIST – THE ESSENTIALS
Checklist for content marketing essentials
When creating content that is going to be valuable in attracting a defined audience it is important to remember four key areas, all of which WPcult can assist you with. Your content should try and combine all of the following:
Educational content conveys knowledge to the user. Insightful videos that answer a question can leave a lasting impression. This includes videos such as 'how to' tutorials across a spectrum of areas: how to tie a tie, how to start a business, how to draw, or even how to be a ninja. Educational content satisfies the consumer's thirst for knowledge or answers a defined question. This will be content worth viewing and sharing with selective audiences.
WPcult can research what people are searching for around your brand and what consumers want to find out. This in turn will drive traffic to your content.
Whereas educational content answers people's questions, informational content can keep people up-to-date with news and events, as opposed to responding to questions they may have. Social media is now the go-to platform for the collection and distribution of this content, as opposed to old media channels. The challenge with this form of content is its time-limited nature with content becoming irrelevant when lacking context.
Telling stories is as old as the human condition itself. Evoking emotion through entertainment is a great trap for viewers. Video is the ideal tool for evoking empathy or extreme emotion, whether this is through humor or sadness. As one statistic claims that video is worth 1.8 million words, this is the optimum medium to showcase the marketing power of entertainment. Humour also works with text-based advertising and memes, but the humor in video-form is likely to achieve more views and shares than anything else.
One often overlooked goal in content strategy is to provide inspiration to viewers and consumers. Inspiring content can be anything that encourages people to try something new, challenge themselves, or push their limits. Showing the achievements of others, those who have overcome adversity or other challenges will often inspire people to do something featured in the video or to buy a product to help them do that. This can be particularly beneficial in charity campaigns.
Not on this list but we will go over at a later date are
Findable, Readable, Understandable, Actionable, Brandable, and last but not least Shareable. Also Essential are Awareness, Interest, Consideration, Decision, and how you get there Research, Planning, and Ideas, Execution/Creation, Optimization, Distribution and Analysis of the data, Retweak until you have the best results.
Awesome list of top 28 social marketing resources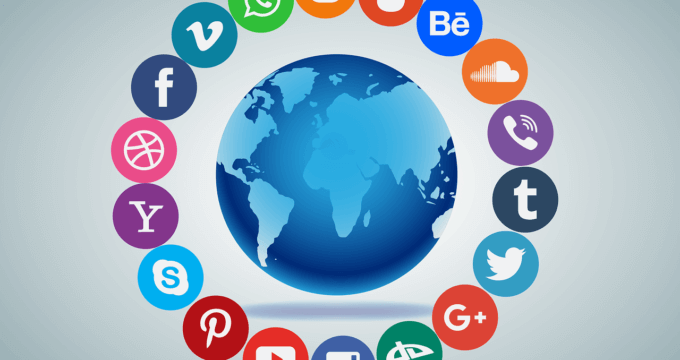 Social Automation and Scheduling
Hoot Suite – Our favorite tool for scheduling our social posts to sync between all our devices has to be Hoot Suite. It doesn't take a second's thought to make sure to post regular content to all of our platforms. A little mentioned benefit of the tool is when used for social media outreach you can schedule all your posts periodically so that your current followers aren't bombarded all at once when you send tweet copies to twenty different influencers.
Social Quant – NOW (Click Minded) – One of the single most effective social media tools behind our Breathe Life campaign. The tool is in a sense a bot that based upon your keyword research performs a set amount of follows and unfollows per day. How well the tool performs in terms of engagement around your content relies on what you put in. For managing engagement and partnerships that might be generated by the tool you'll still need to take the time to form connections and follow up with those who want to know more about your project. At the moment, the tool only works on Twitter, and to date, I've not found a comparable tool for Instagram. As well as the tool works, I do think they could improve upon the billing and KPI dashboard from a usability perspective.
Organic Outreach, Research, and Content Discovery
Content Creation and Mockups
SEO
SEO is one of those areas where I'm not too loyal to any one source of data. As you'll most often find that not all websites are crawled equally. I've found many domain exceptions in which Majestic outperforms Ahrefs and vice versa. Below are the tools we most often use in both their free and premium formats.
Automattic launches talkpress.com
I was just working on re-launching my forum in preparation of the new theme I am going to release sometime this week. And while in the bbPress admin section I noticed some spammers had registered, a little over two hundred fifty to be exact.
While I was looking at the bbPress site, I came across this article: TalkPress and bbPress. It talked about a new VIP service that Automattic is working on for forum integrations, like WordPress.com.
So what might this mean? Well I think after many verbal attacks to Matt Mullenweg by many attendees of the last few WordCamp's, the first official stable release of bbPress could be close to launch!
TalkPress itself is not open for public signup at this stage. Currently we are bringing on a few "VIP" partners so that we can run-in the platform in a more controlled way. The pioneers on the service are Time Inc. who are incorporating a TalkPress forum into their Health.com website. I'm happy to report back to the bbPress community that TalkPress (and thus bbPress) withstood their rigorous security testing with flying colours. This testing incorporated, amongst other things, comprehensive XSS and SQL injection tests.

As for bbPress, some movement has occurred in the priorities leading up to a final 1.0 release. Some of the more fundamental changes that were planned are being put on the back-burner so that these aims can be achieved:

Full compatability with both WordPress 2.7 and 2.8
Easier integration steps for WordPress MU
Retaining compatibility with the existing catalogue of current plugins

Sam Bauers
Recent Posts: Fully Net Worth . com
Ayesha Curry is a Canadian-American actress, celebrity cook, and a television personality. Here are some interesting facts about Ayesha Curry: 1. Ayesha Curry has an estimated net worth of $16 million Ayesha has accumulated an impressive net worth of $16 million over the years through her career as a celebrity chef, television host, restaurateur, and author. […]
Shannon Beador is a reality star who is best known for being a part of Bravo's Real Housewives series called  The Real Housewives of Orange County. She joined during the show's ninth season. As of 2019, Shannon Beador net worth is estimated to be $20 million. Beador was born in March of 1964, in Southern […]
Deval Patrick net worth Deval Patrick is an American politician who was born in Chicago, Illinois, in 1956. His father was a musician and left the family when Patrick was young. His mother raised him at the Robert Taylor Homes area near Chicago's southern side. When he was in the 8th grade, Deval was recruited […]