Follow up on LAWPUG for May 17
Today I attended my 3rd LAWPUG. This meet was located at Latoria Grill at the Farmers Market at 3rd st & Fairfax. I wanted to update the site with some links and content that we covered today.
Thought the meeting was short, and most of the chat was simple questions. I did meet someone with a great WordPress powered site. Andrew, at Mixergy; A daily video blog focusing on interviews with the top start-uppers.
A lot of the other chat was focused on plugins. In case you guys didn't write it down, I am going to write the links below.
Andrews Site : http://www.mixergy.com/
Blog Traffic Exchange : http://www.blogtrafficexchange.com/wordpress-backup/
WordCampLA : http://wordcamp.la
Guy's if I am missing any links or topics we talked about today, leave a comment!
I decided to install and test out the
WordPress backup
. Well After the install and activation, I got an error (PHP) in a functions or a plugins file. But besides that, I'm not interested with a plugin that gives and instant error.
So, I've deactivated and deleted this plugin. Thanks anyway.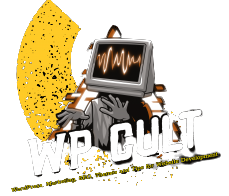 April's new meetup location for LAWPUG
Anyone in the Los Angeles area? Well the first Sunday of the month is the LAWPUG, and since the weather is nice in LA, the meet is going to be held at the farmers marking on 3rd. For more info head over to LAWPUG.org.
The June WordPress users group meeting
The days have been flying by really fast. In fact I am glad I decided to check out LAWPUG.org today. I was reminded that this weekend is when the meet is.
So if you in the Los Angeles area, and would like to sit down and chat with a few WordPress guru's, please feel free to RSVP an join us.
From LAWPUG
folks really seem to be enjoying the meetings over at the LA Farmers Market. So we're going to keep at it for at least one more month and meet up at the tables between Loteria and 326 Beer and Wine on Sunday, June 14th at 11 AM.
Recent Posts: Fully Net Worth . com
Introduction: Walk Through the Article In an era dominated by internet influencers and TikTok stars, Loren Gray stands out not just as one of the platform's top creators but also as an artist who's taken the music world by storm. Join us as we delve into the life of this multi-faceted talent and trace her […]
Introduction: Walk Through the Article While Charli D'Amelio might be the name everyone instantly recognizes, Dixie D'Amelio is forging her path, proving she's not just "Charli's older sister." Join us as we journey through the life, achievements, and secrets of Dixie, the songbird and social media sensation who's just getting started. Dixie D'Amelio: Bio & […]
Emmanuel Hudson Net Worth Introduction Emmanuel Hudson is a comedian, an actor, an entertainer, and a YouTube star who is only 29 years old. He first started his career in Atlanta, Georgia. He appeared on national TVseveral times, but the root cause of his success was the video he posted in 2012 on YouTube called […]
What is Nancy Pelosi's net worth? Nancy Pelosi is an American politician who has a net worth close to 120 million dollars. In one of her recent disclosure of wealth, Nancy and Paul Pelosi, who is her husband, estimated that their total personal wealth falls somewhere in the range of $43 million to $202 million. […]