I'm sitting downstairs at WordCamp 2009 in San Fransisco. Up on stage right now, Andy Peatling creator of BuddyPress.
BuddyPress Notes
Why BuddyPress:
BYOTOS ( Bring Your Own Terms Of Service )
Custom branding
Existing plugins ( WordPress plugin integration + BP specific plugins )
University Intranet

Profile
Activity Streams + LDAP login plugin
Blog tracking + More Privacy plugin
Comment wires + Privacy group plugin
Content groups

BuddyPress allows you to choose your components ( pic )
Built in social widgets
bbPress integration ( will become easier in the up coming versions ) —Andy 5/30/09
Extending BuddyPress
BuddyPress is as extensible as WordPress
All BuddyPress components are coded and structured the same way
BuddyPress functions allow you to talk to the theme

Building your component navigation ( pic )
I tried to keep up with it all, but was also writing and editing my site. For more, ask questions!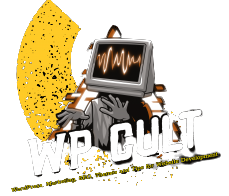 WordCamp Denver 2009 Boradcast
Well hello to everyone, hope you are going to have a great weekend! I am heading to Denver Colorado tonight for the first WordCamp. I have decided to help out some here a bit, and I will be using my web cam to broadcast live inside the Denver Art Museum. Plus I am video recording with my HDD camera, so that someone can put all the video together in the end and publish it to WordPress TV
Morning Update:
Looks like there is not a good location to broadcast live from the morning session. Will have to wait till the afternoon.
Afternoon Update:
Got in the technical meet late, didn't get a very good seat against the wall in the corner. So the angle of broadcast would not work so good. Also uStream isn't picking up my web cam 🙁
I beleive you can view the rest of WordCamp Denver (Blogger Trac) at http://bitwirelive.com
WP Cult attending WordCamp Denver 2009
It is official, today I purchased my ticket for WordCamp Denver! I as well as Jeana from Jeana Says, will be flying out to Colorado! Now all we need to do is find a place to stay..
WordCamp Las Vegas: The WordPress codex
I am at the WordCamp convention in Las Vegas and Matt Mullenweg from Ma.tt, just finished his speech, and I thought I would like to go over the two three biggest things he talked about!
The WordPress codex will be updated later this week, and should start to show it's form in a handbook way. So that the documentation with be available for each version released.
A new WordPress on the horizon, check out WordPress.tv, and WordCamp.tv
bbpress.org 1.0?? Matt announced that version 1 should be available for release in 2009, nice, end of the year? Hopefully sooner.
Recent Posts: Fully Net Worth . com
Michael Nelson Trout is an American professional baseball center fielder who plays for the Major League Baseball (MLB) team called Los Angeles Angels. He is a six-time winner of the Silver Slugger Award and has also won the Most Valuable Player two times. Here are five interesting facts about Mike Trout including his net worth, contract, personal life, wife and […]
YNW BSlime is an American rapper from Florida. He is known for working alongside his older brother YNW Melly. He has dropped tracks like Slime Dreams, Just Want You, and Gucci Belt. As of 2019, YNW BSlime net worth is estimated to be $150,000. YNW BSlime's real name is Brandon King and was born on […]
Sandy Mahl is an American businesswoman. She is known to many as the ex-wife of country music star Garth Brooks. As of 2019, Sandy Mahl net worth is estimated to be $125 million. Sandy was born on January 16, 1965, in Tulsa, Oklahoma to parents John Mahl and Pat Mahl. Sandy is now a wildlife […]
Mark Consuelos Net Worth​. The Spanish-born Mark Consuelos is an American award-winning actor who has worked in both films and TV series. He is famous for his rendering of Mateo Santos in the popular soap "All My Children". Consuelos has hosted some reality shows as well related to dating and news. The actor was born […]