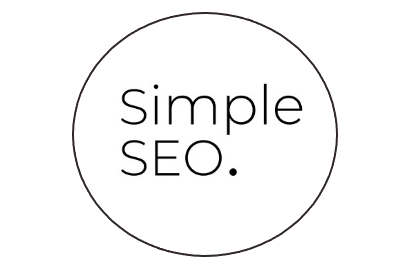 Properly configured, WordPress can be an extremely effective way of designing, maintaining and managing your site. Not only that, but sites using WordPress tend to rank well organically within the top search engines, once properly configured. However, neglecting some critical configurations can cause pages and posts that make up your site to not even be indexed by the major search engines.
Because WordPress is open-source, thousands of developers are constantly releasing updates and plugins to enhance the functionality of the platform — many of which are free. And some of these plugins are essential to properly optimize sites for top organic results in the most popular search engines. My two personal favorites are Headspace2 and Google XML Sitemaps.
To prevent pages of your blog from appearing to be duplicates of other pages, it's essential that each page and post have a unique meta title and meta description. Otherwise, only one page or post with the same meta title and meta description will make the cut. Headspace2 adds a widget inside the WordPress edit page/post screen where you can easily fill-out a unique meta title and meta description on a per-page or per-post basis.
The most recent release of Headspace2 has even more essential SEO features, such as the ability to no-index pages that you don't want to be included in search results — a contact form or privacy policy, for example. More information about the Headspace2 plugin can be found at the WordPress.org plugin directory or at UrbanGiraffe.com.
Google XML Sitemaps will generate an XML-compliant sitemap of your site each time you add a new page and/or post. It also pings Google, Yahoo, MSN, and Ask.com whenever your sitemap has been updated so they can index the latest version. Although this hasn't been proven to affect organic rankings, it can certainly speed up the time it takes for search engines to index your new information. More information about the Google XML SiteMaps plugin can be found at ArneBrachhold.de.
Of course, neither of these two plugins alone will cause your content to soar to the top of Google. There are literally hundreds of other on-page and off-page factors that go into determining how your pages rank. However, these plugins will help, and they are very easy to install.
WordPress.org or Your Own Domain?
People often wonder whether it's better to host a WordPress site on WordPress.org or install and host WordPress on their own domain. Aside from the benefit of not having any out-of-pocket expenses to start, there's really no other reason to use WordPress.org. If this blog is going to become a source of income, not having full control over the future of it is a big mistake.
For example, suppose the people responsible for running WordPress.org decide to terminate your account for some type of inadvertent violation? Or if the taxonomy of your URLs changes because of a major restructuring that the developers decide to take? Countless hours of your time would be wasted as all of the other external SEO factors such as article backlinks, press releases, social bookmarking, and comment links would no longer point to valid URLs.
Hosting WordPress on your own domain gives you much more control and isn't that expensive. You can easily register a domain with any one of several registrars for under $10 (search online for coupon codes) and many of these registrars will offer low hosting fees as well. Some will even offer free add-ons and most will have a control panel that includes an easy way to install WordPress.
Looking for the right plugin?
Well, I hope many of you have been using the WordPress plugin directory. It's a grand location where you can find endless plugin for your WordPress blog.
But sometimes you don't exactly get what you search for, but according to mdawaffe on WordPress, they have implemented a new open source MySQL text search engine. Well go on, test it out.
The launch of WordPress.tv
Hey, in case you are unaware, WordPress has launched a new site called WordPress.tv. Check out the full post at the WordPress.org blog. Or visit WordPress.tv
…WordPress.tv is also now the place to find all that awesome WordCamp footage that was floating around the web without a home. See the presentations you missed and get a peek at behind-the-scenes action. We call it WordCampTV.

You'll also find slideshows of presentations made by Automattic employees and other WordPress gurus, plus interviews I've done with the media and fellow bloggers….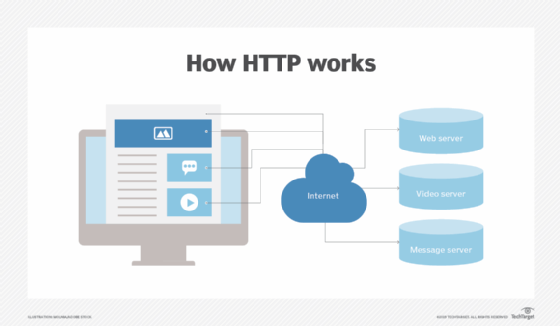 HTTP stands for Hypertext Transfer Protocol, and it's the foundation of the web we know today. It's a set of rules that govern how web servers and browsers communicate with each other to send and receive information.
To understand how HTTP works, let's consider a simple example. Imagine you want to visit a website, so you type its URL into your browser and hit enter. Your browser sends an HTTP request to the server hosting the website, asking it to send the webpage back to you.
The server receives the request and responds by sending an HTTP response back to your browser. This response includes the HTML, CSS, and JavaScript that make up the webpage, as well as other resources like images and videos. Your browser then uses this information to render the webpage on your screen.
HTTP is a stateless protocol, which means that the server doesn't store any information about the client's session. Each request is treated as a separate, standalone event. This is in contrast to protocols like FTP (File Transfer Protocol) or SMTP (Simple Mail Transfer Protocol), which maintain a connection between the client and server for the duration of the session.
One of the key features of HTTP is that it's based on a request-response model. The client (usually a browser) makes a request, and the server responds with a response. There are several types of HTTP requests that a client can make, including GET, POST, PUT, and DELETE.
GET requests are used to retrieve information from the server. For example, when you visit a webpage, your browser sends a GET request to the server to retrieve the HTML, CSS, and JavaScript that make up the webpage.
POST requests are used to send data to the server, usually as part of a form submission. For example, when you fill out a form on a website and click "submit," your browser sends a POST request to the server with the form data.
PUT requests are used to update a resource on the server. For example, you might use a PUT request to update the information in a database record.
DELETE requests are used to delete a resource on the server.
HTTP is a crucial part of the internet, and it's what enables us to access and share information online. Without it, the web as we know it wouldn't exist.
In addition to the request types mentioned above, there are also several HTTP response codes that a server can send back to the client. These codes indicate the status of the request and whether or not it was successful.
Some common HTTP response codes include:
200 OK: The request was successful and the server was able to fulfill it.
301 Moved Permanently: The requested resource has been moved to a new URL, and the server sends this response code along with the new URL.
404 Not Found: The requested resource could not be found on the server.
500 Internal Server Error: An error occurred on the server while processing the request.
HTTP is an important part of how the web works, and it's something that most of us use every day without even thinking about it. Whether we're visiting a website, filling out a form, or uploading a file, we rely on HTTP to send and receive information.
It's worth noting that HTTP is just one of many protocols that make up the internet. Others include TCP/IP (Transmission Control Protocol/Internet Protocol), which is the underlying protocol that enables the communication between computers on the internet, and SSL/TLS (Secure Sockets Layer/Transport Layer Security), which is used to encrypt communication between a client and server.
Find an overview of HTTP Protocol here. and additional information on HTTP protocol here.
In conclusion, HTTP is a vital part of the internet, and it's what enables us to access and share information online. Whether we're browsing the web, filling out a form, or uploading a file, we rely on HTTP to communicate with servers and other clients.
Recent Posts: Fully Net Worth . com
Michael Imperioli net worth James Michael Imperioli is an actor and TV writer with Italian-American origins. Michael has a net worth close to $25 million. Michael was born in March 1966 in the Mount Vernon area of New York. He grew up in the different areas of New York City, such as New Jersey, Ringwood, […]
Passion Jonesz is an American YouTube star. She is best known for largely focusing on clothes and cosmetics-related content on her channel. As of 2019, Passion Jonesz net worth is estimated to be $400,000. Jonesz was born on March 12, 1992, in the United States. Very limited information is available on her including her early […]
Jadah Blue is a reality television personality who is best known for her time on the VH1 reality show called Black Ink Crew which showcases the everyday operations and activities of the staff members at the tattoo shop. She was a part of the crew for season 6 &7. As of 2019, Jadah Blue net […]