Search Unleased: A custom WordPress plugin
Most all WordPress theme's use a a simple search form to search your site. But what it you wanted to search your whole site and not just your posts.
Search Unleashed comes into the picture. Search Unleashed performs searches across all data, including that added by plugins.
Some features of this plugin are:
Full text search with wildcards and logical operations
Search posts, pages, comments, titles, URLs, tags, and meta-data (all configurable)
Search data after it has been processed by plugins, not before
Search highlighting of all searches, including titles and comments
Search results show contextual search information, not just a post excerpt
Record search phrases and display in a log
Exclude specific posts and pages from results
Compatible with WP-Cache
Supports WordPress 2.0.5 through to 2.7
No changes required to your theme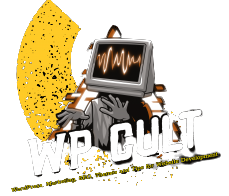 Twitter avatars inside your WordPress comments
For those looking for a way to optimize your search results on your WordPress blog. You may want to check out the following plugin. Goolge Highlight
It will highlight or colorize the background of any letter or word that you search for. Head over to the site to see it, or do a search on this site and see it in action.
I want to update: I am going to follow up with at least three more great tricks and plugins you can use to help search you WordPress blog.
Recent Posts: Fully Net Worth . com
Terry Fator net worth Terry Fator is a famous impressionist, comedian, singer, and ventriloquist from America. He has a net worth of $160 million, which he has accumulated over the years as a performer. He was born in 1965 in Dallas, Texas. He is capable of making more than 100 impressions of the ventriloquial kind […]
Emma Louise Barton is an English actress who is best known for playing the role of the character named Honey Mitchell in EastEnders. She is currently part of the seventeenth edition of the popular dance show called Strictly Come Dancing. As of 2019, Emma Barton net worth is estimated to be $2 million. Barton was […]
Nathan John Feuerstein, who is better known by his stage name as NF, is an American rapper and songwriter. NF is the ultimate underdog as he is lesser-known among people yet his works are of the highest quality and have done great. His 2017 album called Perception debuted at No. 1 on the Billboard 200 […]