What do Software as a Service (SaaS) Companies Do?
What do Software as a Service (SaaS) Companies Do?
A SaaS firm hosts an application and makes it accessible over the internet to clients. The term SaaS refers to software as a Service. This implies that the program is hosted on a SaaS company's server and is accessed remotely by the user. A SaaS provider manages the servers, databases, and software that enable an application to be accessible through the internet – most often via web browsers. The program is accessible through nearly any device. Customers of SaaS applications often pay a subscription fee — sometimes monthly — to access the program. Certain subscriptions are priced according to the amount of data that must be saved, the number of users that will use the program, or the required degree of technical assistance. The following are a few of the things that the Saas company does.
1. Marketing
SaaS marketing is a subset of marketing focused on promoting and generating leads for SaaS solutions that are subscription-based. SaaS, often known as software as a Service, is a business model in which items are sold through cloud-based apps that get frequent upgrades and capability additions.
In contrast to firms that sell physical goods or require one-time payments, SaaS enterprises provide an intangible product. They must constantly demonstrate to existing and prospective consumers that their "rented" or subscription service is worth the monthly charge.
Any marketing plan's foundation is made up of strategies and methods. In general, strategies refer to the overall approach to accomplishing goals and objectives (with defined, measurable targets), while tactics refer to the individual activities used to accomplish those goals.
Another critical point to convey when selling software as a Service (SaaS) is the ease with which updates and security fixes may be applied. Since the SaaS provider updates the software, there is no need to upgrade individual devices.
A critical conclusion for SaaS providers is that the hosted software industry is exceedingly competitive, making it more difficult for businesses to distinguish their offerings from the competition. By enlisting the assistance of an experienced technology public relations agency, providers may improve their marketing efforts and gain market distinction for software as a Service (SaaS) products.
2. Management of Customer Relationships
SaaS CRM is cloud-based software that provides permanent access to CRM features and support without installation and maintenance. A SaaS-based CRM increases customer transparency and enables firms to automate and customize marketing, sales, and customer care. You can get a SaaS CRM for almost any field of business, even private equity CRM.
SaaS is a subscription-based model with no substantial upfront expenses. To utilize CRM as a service, you pay a monthly or yearly membership cost.
This is one of the reasons why SaaS is preferred by smaller businesses and start-ups that may lack the financial resources to invest in a CRM system, even if it is deemed mission vital.
A few years ago, there was one concern associated with adopting a new software application: it would conflict with the way you worked daily, particularly with the applications you were used to.
As technology advances, customers of SaaS CRM applications may interact with currently available software and grow their CRM system in the same way that an onsite client would.
This implies that consumers may continue to use their existing software, like ERP systems or email clients, since these are often readily connected with the SaaS solution.
3. Management of projects
SaaS is an excellent model for delivering project management software since practically every form of the organization needs to manage projects successfully.
Regardless of the approach used, project planning and scheduling are critical components of project management. These project management tools provide easy access to the team's prior work on the present project.
Given the amount of sensitive data stored in a project management software, superior security is non-negotiable. A reputable SaaS project management solution makes use of highly secure data centers and servers.
One advantage of cloud-based software is that, as annoying as it is, if your hard drive dies, all hell does not break loose. Log in with a different device, reset your password if your laptop is stolen, and you're back in business.
Customer success, access to the newest goods, absorbing burdens, and minimizing payment barriers are all priorities for SaaS organizations. Since Salesforce coined the phrase "Software-as-a-Service" over two decades ago, the sector has seen rapid expansion and complexity.
4. Improve Security
Although a SaaS company can help with the security of your business on its end, your business needs to maintain high-security standards. Without both teams working together on keeping the business's data secure, there will be problems. A SaaS company keeps your software updated and makes sure software patches are installed. The company keeps the business's data very secure.
To do your part, the employees need to update passwords regularly. Your business needs rules in place for handling different types of data, for instance, classified data should never leave certain rooms, or be discussed around certain people. This relationship is like having a very safe car, but the driver needs to drive safely.
5. Free-Up Physical Space
When your business needs to expand to produce more products or hire more employees, having a SaaS company can help. You can get rid of your servers and the roles associated with managing servers and licensing software. A SaaS will take care of this through the cloud. Employees can change roles and still be productive within the organization.
An IT team troubleshooting problems is also a part of the SaaS company's services. The IT team you have now could be retrained and put into the production part of your business. Training is also a very big part of a SaaS company; it will ensure your business's team members are up-to-speed on the software the company offers.
Final Thoughts
A SaaS company will not take over responsibilities quickly, these changes take time. The company will need to assess and evaluate your needs, and you will need to make choices on how you move forward. Over time you will see the amazing benefits a SaaS company can bring to your business.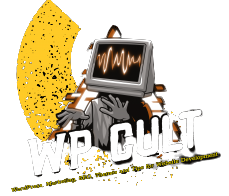 Essentials for Ecommerce Website Development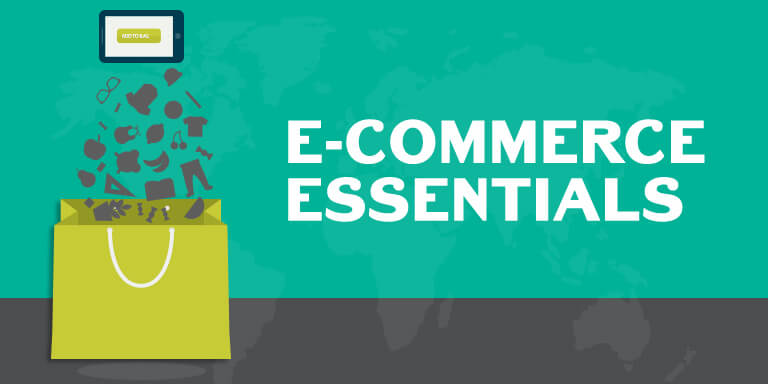 While e-commerce is projected to account for more than $6.5 trillion in sales by 2023, getting to stand out in this domain is getting tougher every passing day due to the dense competition.
Simply put, to become successful with your e-commerce business, you need to have a robust website. Now there is a number of factors that go into creating a perfect Ecommerce site including a solid backend and a stellar-looking UX, and in this read, we're going to walk you through the rundown of Ecommerce website essentials that you need to look out for.
Let's begin.
Essentials For A Successful Ecommerce Website
1. Responsive design
Considering the fact that more than 50% of the global internet traffic comes from mobile devices, there's no surprise that you need to have a website that looks stellar on both desktop and smartphone screens.
In context with eCommerce alone, more than 60% of the people buy from mobile-friendly sites. You can quickly judge the importance of mobile-friendly sites from the stats.
To make your website mobile-friendly, you need to use the responsive eCommerce web design so that it can adjust itself based on the device your audience will use.
2. Easier Navigation
Navigation is an integral aspect of an eCommerce website. If your website fails to provide that to the consumers, there's a high chance that they'll bounce off it and ever higher chances are of them to make no purchase.
Moreover, if a user leaves your website due to uncomfortable navigation, they're very less likely to ever click on your website again – which is a disaster in long term.
What you need to do here is to make sure that you have clear menus for different product categories so that the users can navigate through them seamlessly. Moreover, a great practice is to locate your bestselling products on the homepage of your website.
Also, you need to allow the users to sort the products using filters such as Style, Color, and Pricing, etc.
3. Top-Notch Security
If the users do not trust your website, you are unlikely to make any sales. This is especially applicable with Ecommerce websites where users input their personal information such as Email and credit card numbers.
Therefore, having a robust security system for your Ecommerce website is integral.
To achieve that, you need to create secure passwords and update them regularly. Moreover, it's essential to purchase an SSL certificate, as it would cast out the essence of security to the audience and they'll feel more comfortable making a purchase from your website.
4. Try To Provide More Value To the Users
The biggest problem regarding an eCommerce store for the consumers is that they can't feel, smell, or touch your products. While there's no way to reverse that but the AR integration could allow your prospects to test certain products digitally. This can act as great compensation.
You can offer value to your customers by offering certain perks such as discount vouchers, free shipping, and gifts. This would keep your customers hooked with your store. Moreover, it is a great practice when it comes to retaining your customers. It is also worth noting that a great pricing strategy significantly contributes to customer value and retention.
5. Stay On Top Of Website Maintenance
Note that for eCommerce websites, even minor bugs and issues may cause disasters in long term. Therefore, it is essential to stay on top of your maintenance game in order to provide a smooth and seamless shopping experience to the consumers.
Another direct benefit from maintenance comes around the overall performance and speed optimization of your website. Note that nobody likes a website with slow loading speeds.
A quick tip here for Ecommerce side holders is to put your website into maintenance mode while you work on it because it helps you avoid 'Briefly Unavailable for Scheduled Maintenance. Check Back in a Minute' and display a timeframe on when your site will go live again.
6. Have Several Payment Options
The way you accept payment also determines how innovative and valuable you're as a store holder. This is the same for eCommerce websites – the more payment options you offer, the better.
People like to pay directly from their finance apps instead of swiping cards. Therefore, in addition to the major credit cards, you must also offer digital payment gateways like Apple Pay, PayPal, etc.
A great practice here is to display icons of the payment options that you accept on your website so the users may know what they can use to make transactions.
7. Social Proofs Like Reviews And Ratings
Trust towards the product quality is yet another concern why people feel uncomfortable shopping online. To get around this issue, you need to display social proofs like reviews and ratings in order to back up your claims of the product.
Moreover, if you successfully earn the trust of your audience, they're more likely going to refer you to their friends and on their social platforms.
8. Set An Option For Order Collection
While this is something you don't often see on eCommerce platforms, order collection is an option that provides huge utility to some users.
There are hundreds of people that are often not at home and cannot receive their orders at their workplace. Having an order collection feature is quite useful to these people and ultimately it adds tons of value to your store.
In simpler words, you'll turn these random customers into your regular and loyal customers. Moreover, they'll act as a free referral for your business.
Additional Advice
While the tips mentioned above will significantly assist you in creating a robust eCommerce website, here are some tips that you can consider for further betterment.
Avoid using longer videos on the homepage
Avoid using access content on the homepage
Try using bigger images for your product listings
Use display buttons for product variations
Wrap Up
Ecommerce business is not an additional option anymore. In fact, it is a protocol for every brand to have an online store where they can trade their products through digital means.
Therefore, if you haven't considered making an E-commerce store yet, do it now or you'll miss out on tons of revenue on the table.
Author Bio:
Frank Borg has a flair for strategic innovation and tech-driven transformation. He leads the Content Marketing Team at Wppals. He thrives on exploring and sharing information about the transformative impact of technologies and strategic innovation on SMBs, startups, and enterprise-grade organizations.
10 Steps to Evaluating and Measuring Your Marketing Strategy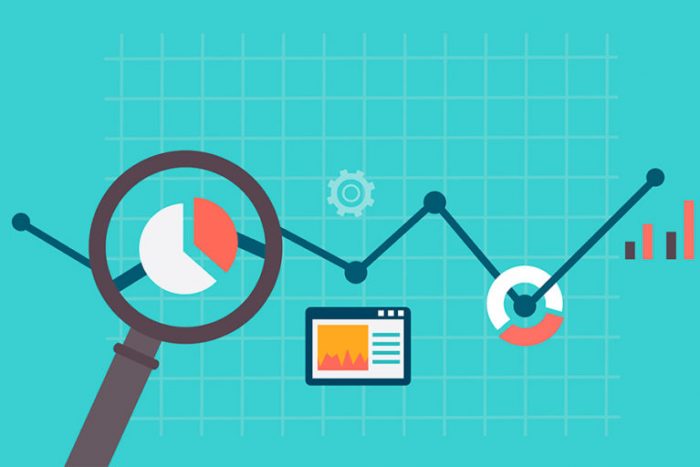 When you are trying to market a product, the product or service is only as good as the potential clientele think it is. You need to get them to buy or use the item or service before you can tell if it really works for them. How can you go about evaluating and measuring your current marketing strategy?
Input vs. Output
Check your financial statements. Are you spending more money than you are making? In a strong marketing campaign, this should not be the case. You want to tweak your plan to make more money than you are putting into the project.
Customer Surveys
When you sell a product, include a survey along with it. Ask the customer to rate different qualities of the product that directly relate to the market. For example, ask them how they heard about the product and if the visual appeal of the item had anything to do with its purchase.
Phone Surveys
Distribute flyers, pamphlets and other coupon offers to people and see if they call back. You'll know if the marketing works based upon how many people call. When they do call, ask what elements of the flyer or other item made them want to call you.
Test Group
Before you send a new item onto the market, have a test group to evaluate your marketing. For example, you might bring in a section of the company that has never seen the ad. Ask them what they think and if they would buy the product.
Introspective Analysis
What about you? Try to separate yourself from the ad as much as possible. Imagine that you were walking down the street and saw this advertisement. Would you feel inclined to purchase it or use the service? What elements of it are captivating and visually appealing? What elements turn you away?
Quantitative Data
Of course, all of these surveys and questions are important; however, you must generate quantitative data from all of them. For example, calculate the percentage of people who learned about your company from the Internet, paper flyers, word of mouth, and so forth. Put the information into charts.
Compare Years
After you have put the information into charts, you should start comparing this year's findings to last year's findings. If you find that a larger percentage of people are using the Internet than last year, you will have gained valuable insight into the company's advertising.
Targeting the Many…
Once you find where most of your patrons are coming from, work to keep up steady advertisements in that domain. If most people are finding your company through Google searches, maintain fresh SEO strategies throughout the year to keep generating customers in that manner.
…And the Few
Let's say that very few people are finding you from paper advertisements in the local department store. If this is a new trend, give it another shot to try to keep those few customers that you have. If it's a continuing trend, you may want to put that money into another avenue.
Keep It Up
Don't let your evaluation and measuring strategies fall to the wayside. You need to keep using them to ensure constant success for your company.
Evaluation and measurement strategies can bring both good and bad news to you about your marketing strategy. Be sure to use all of the information to generate more positive outcomes.
Thaddeus McGregor writes about business, marketing & finance at
www.businessinsurance.org.
Top 8 popular WordPress plugins of all the time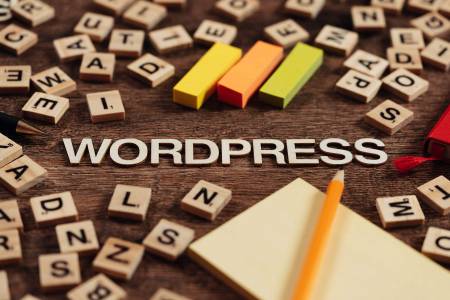 The WordPress plugin repository has 54,000+ plugins. That's like a lot. These plugins are used to complement the core WP installation. In other words, it improves a user's experience on WordPress. They handle certain features and functionalities that WP cannot do by itself.
Choosing the correct plugin is vital for your website's security, user-friendliness, and speed. Else you can take WordPress support from a good team.
 We have listed down the top 8 popular WordPress plugins. Let's discuss first what WP Plugin is.
WordPress Plugin
WP plugin is defined as a software tool that is scripted in the PHP language. It includes additional features on your WP website. The plugin provides a simple process to add features to your website without writing a single code.
The API of the plugin provides an effective hooks' and filters set. This robust set enables developers to modify or add new functions with WordPress.
8 Popular WordPress plugins
Search Engine Optimization is necessary to boost traffic to your website. Without any doubt, Yoast SEO is the best WordPress SEO plugin. It supports you to add Meta tags, connect your website with Google Search Console, etc.
The plugins provide you with a complete solution to improve on-page SEO. The features of Yoast SEO are as follows:
Readability check
Internal linking suggestion
Access to create custom Description/Mets Header
XML News Sitemaps
Quickly build 301 directs with the Redirect feature
Optimize for synonyms, keywords
Update as per Google's algorithm
The plugin makes sure that your site meets the top-most SEO principle. It provides the tools to optimize your content for overall readability and SEO.
Every day it is not easy to filter out spam that is either irrelevant stories or promotional links. Automattic developed a tool called Akismet.
It is known as the godfather of comment spam reduction plugins. The plugin works great to track back spam and filter out most comments. It reviews all your contact form submissions against their global spam database. This WordPress Premium plugin provides advanced security solutions along with spam protection.
To use the plugin, you will need an API key that is free for non-commercial use. It is beneficial if you receive at least ten comments daily.
The Automattic company built another top-most WordPress plugin called Jetpack. It is a versatile tool with numerous features. The plugin supports you with design, marketing, and security. Among its multiple features, you can perform the following-
Spam filtration
Malware scanning
Find site analytics
Login security
CDN
Automatic social media posting
Slow image loading
Multiple WordPress themes and more.
How can we miss WooCommerce among the list of popular WordPress plugins? An e-commerce plugin enables you to sell anything on the web simply. 
The plugin has an abundance of themes, easy customization options, and much more. Therefore, it stands unique among the list of WordPress plugins.
Wondering why WooCommerce is best for you? The plugin provides features such as adding product variation, extensive payment methods, etc. The developer community creates extensions to make online selling as smooth as possible.
WPForms
WPForms is a fantastic plugin that allows people to create popular forms with simple and easy steps. The form is created by using a simple interface of drag-and-drop. This plugin enables you to create contact, subscription, payment, survey, and other forms. It doesn't require you to put in a great effort, as you can create forms with just a few clicks. 
Note that this plugin can integrate with all the primary payment and marketing platforms.
Every business requires quick page load times and to accomplish this caching solution is the most effective way. The WordPress repository has a Premium caching plugin called WP Rocket. It helps to escalate the loading time of a site. The plugin works with the cached copies and reduces the servers' workload. It also aids in lowering the HTML, JavaScript, and CSS file weight through minimization. The features of the plugin include-
Compatible with cloud flare
Improve user-end browser caching
Quick Load images while scrolling down
Support WordPress Multi website
Incorporate caching solution along with a CDN
Load images on request
Facilitate slow loading to boost page load time.
Page builder aids you in creating more complex designs as you don't need to use coding. The most popular page builder plugin as per WordPress.org is Elementor. The plugin has quickly shot up the rank with over 1.2 million active installs. It offers a free package to build complex designs with a drag-and-drop interface. 
You must think of installing this plugin on your website. This will support you to have full control over your design.
Migrate Guru is a specifically designed, fully automated plugin for WP migration. It offers you the fastest, easiest, and most reliable method to migrate your WordPress website. The plugin runs on an external server named BlogVault's server. You can quickly transfer large sites without any issues.
There is a choice to save the migration setting and remove the unnecessary files during the migration process. This allows you to repeat the migration with a single click in the future.
The plugin has the following feature:
No overload on the website
No requirement for storage space
Easy to use
Build for large websites
One-click migration
Fully automatic, replace & built-in-search
Large images slow down the loading of websites. Therefore, it is crucial to optimize every file image to improve speed. Optimizing every image manually can be a tedious task. 
For this, you can apply the Smush plugin. It is a simple way to compress and optimize your WP website images. The plugin compresses images all over your website automatically. You will need to upload images to your WP website media folder.
The plugin provides no interruption in your workflow and improves website performance.
Conclusion
A WordPress plugin helps you to quickly and smoothly run your website. It improves user experience and supports websites to reach a wider audience.
No need to get confused about which plugin is best for your website. We have mentioned 8 of the pre-eminent WP plugins of all time. These plugins are accessible in free as well as paid forms.
Author's Bio
Jinny Sarah Jacob is a Sr. Technical content writer at 24×7 WP Support, a leading WordPress development company that supports WordPress themes, plugins, and errors. She is a passionate technology geek and loves to write blogs on marketing, technology, B2B, big data/analytics, business strategizing, etc.
Recent Posts: Fully Net Worth . com
Michael Imperioli net worth James Michael Imperioli is an actor and TV writer with Italian-American origins. Michael has a net worth close to $25 million. Michael was born in March 1966 in the Mount Vernon area of New York. He grew up in the different areas of New York City, such as New Jersey, Ringwood, […]
Passion Jonesz is an American YouTube star. She is best known for largely focusing on clothes and cosmetics-related content on her channel. As of 2019, Passion Jonesz net worth is estimated to be $400,000. Jonesz was born on March 12, 1992, in the United States. Very limited information is available on her including her early […]
Jadah Blue is a reality television personality who is best known for her time on the VH1 reality show called Black Ink Crew which showcases the everyday operations and activities of the staff members at the tattoo shop. She was a part of the crew for season 6 &7. As of 2019, Jadah Blue net […]