What do Software as a Service (SaaS) Companies Do?
What do Software as a Service (SaaS) Companies Do?
A SaaS firm hosts an application and makes it accessible over the internet to clients. The term SaaS refers to software as a Service. This implies that the program is hosted on a SaaS company's server and is accessed remotely by the user. A SaaS provider manages the servers, databases, and software that enable an application to be accessible through the internet – most often via web browsers. The program is accessible through nearly any device. Customers of SaaS applications often pay a subscription fee — sometimes monthly — to access the program. Certain subscriptions are priced according to the amount of data that must be saved, the number of users that will use the program, or the required degree of technical assistance. The following are a few of the things that the Saas company does.
1. Marketing
SaaS marketing is a subset of marketing focused on promoting and generating leads for SaaS solutions that are subscription-based. SaaS, often known as software as a Service, is a business model in which items are sold through cloud-based apps that get frequent upgrades and capability additions.
In contrast to firms that sell physical goods or require one-time payments, SaaS enterprises provide an intangible product. They must constantly demonstrate to existing and prospective consumers that their "rented" or subscription service is worth the monthly charge.
Any marketing plan's foundation is made up of strategies and methods. In general, strategies refer to the overall approach to accomplishing goals and objectives (with defined, measurable targets), while tactics refer to the individual activities used to accomplish those goals.
Another critical point to convey when selling software as a Service (SaaS) is the ease with which updates and security fixes may be applied. Since the SaaS provider updates the software, there is no need to upgrade individual devices.
A critical conclusion for SaaS providers is that the hosted software industry is exceedingly competitive, making it more difficult for businesses to distinguish their offerings from the competition. By enlisting the assistance of an experienced technology public relations agency, providers may improve their marketing efforts and gain market distinction for software as a Service (SaaS) products.
2. Management of Customer Relationships
SaaS CRM is cloud-based software that provides permanent access to CRM features and support without installation and maintenance. A SaaS-based CRM increases customer transparency and enables firms to automate and customize marketing, sales, and customer care. You can get a SaaS CRM for almost any field of business, even private equity CRM.
SaaS is a subscription-based model with no substantial upfront expenses. To utilize CRM as a service, you pay a monthly or yearly membership cost.
This is one of the reasons why SaaS is preferred by smaller businesses and start-ups that may lack the financial resources to invest in a CRM system, even if it is deemed mission vital.
A few years ago, there was one concern associated with adopting a new software application: it would conflict with the way you worked daily, particularly with the applications you were used to.
As technology advances, customers of SaaS CRM applications may interact with currently available software and grow their CRM system in the same way that an onsite client would.
This implies that consumers may continue to use their existing software, like ERP systems or email clients, since these are often readily connected with the SaaS solution.
3. Management of projects
SaaS is an excellent model for delivering project management software since practically every form of the organization needs to manage projects successfully.
Regardless of the approach used, project planning and scheduling are critical components of project management. These project management tools provide easy access to the team's prior work on the present project.
Given the amount of sensitive data stored in a project management software, superior security is non-negotiable. A reputable SaaS project management solution makes use of highly secure data centers and servers.
One advantage of cloud-based software is that, as annoying as it is, if your hard drive dies, all hell does not break loose. Log in with a different device, reset your password if your laptop is stolen, and you're back in business.
Customer success, access to the newest goods, absorbing burdens, and minimizing payment barriers are all priorities for SaaS organizations. Since Salesforce coined the phrase "Software-as-a-Service" over two decades ago, the sector has seen rapid expansion and complexity.
4. Improve Security
Although a SaaS company can help with the security of your business on its end, your business needs to maintain high-security standards. Without both teams working together on keeping the business's data secure, there will be problems. A SaaS company keeps your software updated and makes sure software patches are installed. The company keeps the business's data very secure.
To do your part, the employees need to update passwords regularly. Your business needs rules in place for handling different types of data, for instance, classified data should never leave certain rooms, or be discussed around certain people. This relationship is like having a very safe car, but the driver needs to drive safely.
5. Free-Up Physical Space
When your business needs to expand to produce more products or hire more employees, having a SaaS company can help. You can get rid of your servers and the roles associated with managing servers and licensing software. A SaaS will take care of this through the cloud. Employees can change roles and still be productive within the organization.
An IT team troubleshooting problems is also a part of the SaaS company's services. The IT team you have now could be retrained and put into the production part of your business. Training is also a very big part of a SaaS company; it will ensure your business's team members are up-to-speed on the software the company offers.
Final Thoughts
A SaaS company will not take over responsibilities quickly, these changes take time. The company will need to assess and evaluate your needs, and you will need to make choices on how you move forward. Over time you will see the amazing benefits a SaaS company can bring to your business.
The Top 10 Best Free Android Retro Games of all time
Retro games are games that usually refer to 80's and early 90's games that have been endeared into the heart and souls of people growing up during that time period. Back when a certain Italian Plumber dominated the game market and names like Link, Sonic, and PAC Man was on the tips of every one's tongue. The fact that these games can be played in the palm of your hand still astounds me – these games originally came out in the arcade, and required an entire large cabinet to house the electronics just to play this game.
Why play them at all? Retro games are still played because the people that grew up with them have fond memories of playing on a lazy Saturday or Sunday with their friends. It represented the dawn of the hand held game, the beginning of an age where you didn't have to go spend a load of quarters at the arcade to have the most awesome fun.
Ping Pong –
The original game. Back on the Atari 2600, this bad boy of the simplistic game world was based on a simple concept – table tennis, or ping pong, but virtually. What a bold idea, right?
PAC Man –
Likely the most recognizable arcade name out there, PAC Man has come in various forms – Mrs. Pac Man, Baby Pac Man, and Professor Pac Man – but the original still stands strong and proud as the original classic that released in 1980.
Frogger – The dodge the cars –
And get to the other side of the road game (I wonder if this had anything to do with a chicken?) is back on Android with the Frogger ad supported version, or you can purchase the app for an ad free jumping experience.
Tetris–
Probably more spin offs from this than any other game, the Russian Computer Engineer who developed this has also gone on to create other works, including some Xbox titles, but none so influential as this puzzle masterpiece. With 20 Versions across multiple platforms, you can choose whatever you like, but we suggest Android free play.
Boulder Dash –
It came out the same year as Tetris, 1984, but not nearly as popular. Still, there have been 5 versions of this game since its original release date, and it seems that it will remain in our memory banks for at least a few more years to come.
Snake97 –
We all remember the Nokia phone in the 90's right? That all familiar ring tone? What about the game 'Snake' where you use the buttons of the phone to control the snake while it tries to get the stars, while avoiding hitting any walls. While it wasn't completely high tech, few of these games rarely are.

Commander Genius aka Commander Keen –
This spawned a number of series (or episodes) that was favored by many in the 90's, including episodes on the famous game boy, the earliest release of hand held gaming.
Sonic –
So let me get this straight, we want a hedgehog that runs really fast, collects coins, and spins around loops, and fights other animals. Sounds great! While I wouldn't have wanted to be in that board meeting, I cannot deny the hours of fun this game will bring you. The challenges are still quite formidable, and the action is still fun.
Avid retro-gamers shouldn't miss out on these 3 fabulous games in the LCD Retro Games Collection application that really capture the whole feels older games, back when graphics were simple and steering your character was a cakewalk. These games come in many titles, and will keep you entertained for hours so that you can relive your glory days as an 8 year old playing hand held games.
Space Invaders –
The classic battle to save earth from invaders from – well, space. You are armed with a laser cannon that you can move from left to right to shoot down the aliens, and go on to the next level. This was released in 1978, and still rocks today.
Overall, the best way to relive the good old days is to get a few of these free applications on your android phone – and spend an afternoon reminiscing.
Author Bio: Jason Phillips is the writer of this article. He provides his suggestion about the latest video games and technology through his articles. Even he has worked with a gaming site for Sniper Games 365 as an advisor.
Guest Blogging Do's and Don'ts
In the world of Penguin, link building has become a sophisticated science. Getting links to your blog or website is harder than ever. One of the most effective ways to build solid and high quality links is through guest blogging. When done in moderation, blogging as a guest could provide a number of advantages, particularly in terms of the links you will be able to generate. However, overdoing it could make it counterproductive than getting the results you are looking for.
Yet, writing too many guest blog posts is just one of the mistakes you can make. There are many other guest blogging dos and don'ts you have to be wary of if you are to make the most of it. The interesting thing is that there are many bloggers and marketers who don't yet gauge the importance of guest posts. In the current year, the happening trend in online marketing is content marketing. Guest blogging is one of the best ways in which you can get your content published and read by your target audience.
This is why you need to pay special attention to the choices you make when deciding to become a guest blogger. The key is to select the best possible blog or website and there are a number of criteria that can help you do so. At the same time, you have to make sure your choice of blog doesn't end up hurting your own blog. So, without further ado, here are the dos and don'ts of guest blogging.
Dos of Guest Blogging
The first thing you need to consider when deciding to write a guest blog is the website it will be published on. There are several factors that make a website or blog a perfect fit for the type of content you want to share with the world. Here are some of the most important dos of guest blogging.
Theme of the Website
Relevance is crucial to success in online marketing today. Google pays a lot of attention to relevance and it is the name of the game as things stand. Your choice of blog has to depend on its relevance to what your website is about. This is important in terms of link building as well. A link will only be considered valid and high quality if it emerges from a website similar in theme to yours. Of course, you can be flexible regarding the theme and even subtle similarities work. This also ensures some level of reader overlap, meaning more people get to read what you post.
Ranking Factors
Ranking is also a crucial thing you need to consider when selecting a platform for a guest blog post. The two things you need to keep at the forefront are the Domain Authority and PageRank. A high score on both is imperative for a website to be considered worthy of guest posting. Otherwise, keep looking.
Reader Base
You should make sure the website you are posting your content on has a large reader base. Otherwise, there is no use for you to make the effort. If your content is not going to get more people to read your content and visit your website, the endeavor is worthless. You can do this by checking the number of subscribers and also the social media activity of the blog. This way you have a clear idea of the number of readers you can expect to gain.
Frequency of Posting
Will the blog allow you to post regularly and how frequently do they expect new posts? These are important considerations. You need to know if you have enough time to keep coming up with quality content for your guest blog posts. Don't take on a responsibility that make become very difficult to fulfill in the long run. This will only divert your attention from your own content marketing efforts.
Number of Guest Posters
This one is not commonly cited as an important tip for guest blogging but it could work to your advantage. You would benefit more from contributing to a website that has few guest bloggers. This is because your competitors will have a smaller chance of getting a link from that website. Also, it will be more lucrative.
Top 10 Blogs
Perhaps the biggest DO is that you should try your luck getting your post on one of the top 10 blogs on the web related to your niche. If you can manage to do so, you will be able to gain the maximum exposure and benefits from guest blogging. Else, you would have to work harder.
These are the dos of guest blogging you need to keep in mind. As you can see, they will enable you to select the best possible blog for posting. That is exactly what you need to do to get started off on the right foot with regards to becoming a guest blogger. It is time to look at the don'ts now.
Don'ts of Guest Blogging
Compared to the dos, the don'ts are relatively fewer. However, they can cause the downfall of your blog so make sure you pay due important to them and try to avoid them as much as possible.
Free for All Blogs
There are many blogs online that accept content from anyone and everyone. They are simply looking to boost their content offering so there is no benefit for you of posting on them. You need to find blogs that are relevant to your own blog.
Ads
A blog that has a lot of ads is a strict no-no when it comes to guest blog posts. The intent is clear; they just want to make money.
Web Design and User Experience
Perhaps the most obvious don't of guest blogging is that you should stay clear of blogs that are designed poorly and offer substandard user experience. Not many people will consider spending time on such a blog.
Penalties
Simply avoid any website or blog that has been penalized in the past for any reason, especially low value links.
Contact Info
Blogs holding back their contact information are shady to say the least and should be avoided completely.
Social Media Presence
Blogs that lack a solid social media presence or have a low number of subscribers aren't what you should be looking for to publish a guest blog post.
In addition to the don'ts mentioned here, you should also shun blogs that have a low PageRank and Domain Authority.
Keep in mind that these dos and don'ts are just the tip of iceberg. There are many other things you need to learn about guest blogging in order to become an expert. However, these will help you get started off perfectly. Best of luck!
Roman Viliavin, vice CEO at Promodo SEO Company.
Unconventional Thinker and candidate master of chess. Roman has been working in the field of search engine optimization since 2005 and is the moving spirit of the company. Participant and speaker of all major events in SEO business. Roman has successfully completed dozens of projects and gladly shares his experience with SEO community via articles and various online and offline publications. Follow Roman on Twitter and Facebook.
Four Tips For Beginner Website Designers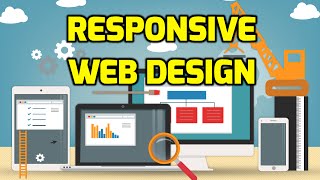 Web design is a skill that many people claim to have, but few actually know how to do well.  Web design is one of those fields where someone could easily teach it to themselves, or learn in a classroom setting. Even though it's possible for people to teach themselves web design, most businesses and companies will hire a web design company or a freelance designer to handle building and designing their website. When you're working with your design clients, be sure to keep these tips in mind.
Keep It Simple
Nothing makes a website run slower or look tackier than putting in a variety of different design elements. In the '90s when people were first starting to explore the web, web designers would put as many different themes and elements in their websites as possible. There would be different frames on each page, moving gifs in nearly every corner, and there would be a different eye-catching background image for each page. When you're designing a website, pick one central theme or element to design your website around. When you're finished the entire site will look well planned out and put together, and not like a design nightmare.
Value A Well Done Website Over 100% Customer Input
When you're designing a website you're going to hear a lot of suggestions from the client, and not all of them are going to be good. When you're working in web design, you're going to have to deal with clients that want you to add elements that won't mesh well with the overall design.  Some web designers adopt an attitude that the customer is always right, and they'll give their customers everything they ask for whether it's a good idea or not. These clients may be happy with their website in the beginning, but once complaints from their customers and employees start to come in they'll blame you for their shoddy website. As a web designer making a good and functional website should be your top priority. Never be afraid to tell a client that their ideas may not be the best for overall website design, but also be prepared to offer good design alternatives.
Don't Ignore Mobile and Tablet Users
When you're working on a law firm website design, making a separate page for mobile users may seem like it should be the last thing on your mind. A few years ago making a mobile version of a website was on the bottom of every web designer's priority list, but today it's essential for websites to have a mobile or tablet function for their users. Today people are used to seeing mobile-friendly alternatives to regular websites, and if they can't easily access and navigate a website on their smartphone or tablet they'll bounce from your website.
Talk About SEO Tools
When you're client first talks to you about their ideas for their new website some more web-savvy clients may mention SEO, but there will be some clients who won't have a clue about what SEO is.  When you're meeting with your client be sure to ask them if they want SEO tools.  Some clients may not know what SEO tools are, but they will want a way to monitor their website's traffic.  Some may even assume that there is a way to automatically monitor web traffic without having to use SEO tools.  If you bring up SEO tools when you first meet with your client you'll be able to explain what they are and ensure that there won't be any confusion down the line.
Mike has extensive experience in designing websites and knows all of the tools and essentials to create a successful and functional website.
Recent Posts: Fully Net Worth . com
Terry Fator net worth Terry Fator is a famous impressionist, comedian, singer, and ventriloquist from America. He has a net worth of $160 million, which he has accumulated over the years as a performer. He was born in 1965 in Dallas, Texas. He is capable of making more than 100 impressions of the ventriloquial kind […]
Nathan John Feuerstein, who is better known by his stage name as NF, is an American rapper and songwriter. NF is the ultimate underdog as he is lesser-known among people yet his works are of the highest quality and have done great. His 2017 album called Perception debuted at No. 1 on the Billboard 200 […]
Teejayx6 is an emerging American rapper who has recently become a viral sensation for his scam-based songs about identity theft and credit card fraud. The song that was a big success and conveyed this message was called "Dark Web". As of 2019, Teejayx6 net worth is estimated to be $250,000. He has never revealed his […]