Social Media: It's Time Marketers Start 6 Facebook Marketing Strategy
Introduction:

After years of aimlessly chasing fans, it's time marketers start driving real business results from Facebook. This requires building a Facebook page that has a clear focus and offers value to customers, leveraging the entire Facebook
tool kit, and integrating Facebook into a broader marketing strategy. To accomplish this, interactive marketers must be both an "oracle" who teaches their organization about Facebook and a "gatekeeper" who manages access to the platform. As marketers mature with the social network and Facebook increases its commitment to brands, together they will revolutionize the advertising industry.
Marketers haven't cracked the Facebook code:

From toppling governments to inspiring award-winning films to bring long-lost family members together, Facebook is often the center of attention. And marketers are swarming to it like moths to a flame: 96 of the top 100 advertisers now use the site. Yet while millions of people have "liked" brand pages, most marketers fail to derive value from those relationships. In fact, engagement rates on brand pages are declining rather than increasing. The result? Believe it or not, most marketers don't even see Facebook as their best option to drive audience engagement (see Figure 1). Marketers are failing to use the platform to its full potential because:
They lack focus. In their race to start a Facebook page, many marketers forgot an integral step: setting clear objectives. Now they're left with Facebook pages that have no purpose other than collecting "likes." This lack of objectives not only hurts from a business perspective but also means that fans don't get any real value from liking the brand.
They don't understand the platform. Facebook is unlike any platform marketers have ever seen — it's like a miniature Internet with its own set of rules. EdgeRank, Facebook's system for deciding which content appears in the newsfeed, is similar to search engine optimization (SEO) but requires a different kind of optimization. Facebook Ads are a cross between banners and paid search — and don't quite follow the conventions of either. Marketers struggle not only to understand each of these pieces individually but also how they work together and how they're evolving.
They don't have the right resources in place. Facebook doesn't cost as much in money as it does in manpower — but many marketing organizations don't have appropriate manpower in place — the dedicated people or the content development and sharing processes needed to be successful.
They seek the wrong measurements. Marketers say that measuring return on investment (ROI) is their biggest challenge in social media, and measuring Facebook is no exception. Too many marketers ask "What is the value of a fan?" and not enough marketers understand their fans' value in terms of loyalty and influence or Facebook's impact on their business. Marketers won't be able to prove value until they begin to ask the right questions.
Facebook Hasn't Made Brands a Priority

Just as marketers have struggled to use Facebook properly, Facebook has struggled to help them succeed. In fact, for a company that relies on advertising revenues, Facebook hasn't done much to make life easier for advertisers:
It does not make content management easy. Marketing on Facebook requires a constant flow of content. Yet marketers aren't set up to be publishers — and Facebook offers only limited options for managing multiple pages or handling multiple languages. Coca-Cola experienced this downside when Portuguese-language content accidentally appeared on its US page, inciting some users to respond with hate speech on a page that promotes happiness.
It constantly changes the rules without warning. Facebook's frequent and unilateral policy changes make it difficult for marketers to trust and invest in the platform. Just ask any pharmaceutical company: When Facebook recently removed the ability to disable user comments, it put the pharma companies at direct risk of violating government regulations and ultimately forced many to shutter their Facebook pages.
It offers marketers limited data. Facebook is one of the only major websites that doesn't allow third-party ad tags. Not only does that force marketers to rely on Facebook-provided data that one social analytics executive described as "lightweight," but it means marketers can't compare Facebook campaigns with other channels like search and banners or include them in attribution analysis. Without reliable, comparable data, brands can't determine how important Facebook really is to their marketing mix.
Follow 4 Steps to Make Your Facebook Marketing Work:

Collecting fans without purpose isn't enough; marketers must get serious about driving business results from Facebook. To do so, take four steps that will help you squeeze all of the possible value out of your Facebook program:
Set clear objectives. If you don't know what you want to achieve, you probably won't achieve much at all. Define objectives that provide real value to your business.
Build a page that provides value for your fans. Bring focus to your Facebook marketing by building a brand page that not only accomplishes your business objectives but also gives fans a reason to continually engage the brand.
Use the full Facebook tool kit to increase reach and engagement. A brand page shouldn't sit on its own. It's imperative that you combine features such as ads, events, and apps along with your brand page to get the most out of the network.
Integrate Facebook into your marketing mix. Facebook is not an island. It's as important to integrate it with the rest of your marketing as with any other medium.
Set Clear Objectives

Start by rethinking what your Facebook page is going to accomplish for your business. Facebook's versatility lets you choose from objectives that span almost every part of the marketing mix, including:
Generating word of mouth. Facebook's mission is to "give people the power to share" — and it has succeeded spectacularly. Over 4 billion "things" are shared every day, often related to products and brands. Facebook is the No. 1 site where consumers see social content about products and services, well ahead of any other social network. And according to Forrester's Tech Marketing Navigator, the word of mouth generated on social networks plays a growing role in the purchase path for consumer technology products (see Figure 2).
Driving people down the sales funnel. While it's unlikely to replace dedicated direct marketing channels like Google AdWords, Facebook can drive some forms of direct response. John Deere uses Facebook content to tempt its half-million fans into a lead-generation site and reports that Facebook drives leads at a rate comparable to direct mail.
Increasing loyalty. Facebook offers marketers a new way to engage their most loyal customers — and to get them to spread marketing messages. For instance, Tasti D-Lite allows fans to link their TastiRewards accounts to Facebook. Then every time they make a purchase, a customizable message is posted on their Facebook page.
Helping your peers in product development or eBusiness. Savvy consumer product professionals are tapping Facebook for new ideas and to create new functionality. Starbucks created an application that allowed people to create their own Frappuccino online and then share with friends on Facebook. And Facebook has the potential to drive shared purchases. For instance, LiveNation's Ticketmaster has integrated Facebook's social graph into its interactive seating chart, allowing people to see where their friends are sitting and buy seats nearby.
Build a Page That Provides Value for Your Fans

Today's brand pages are littered with a random mix of company news, promotions, advertising, and other content focused on what marketers want rather than what fans want. Carolyn Everson, VP of global marketing solutions at Facebook, says that the brands that succeed on Facebook are "the ones that give people a reason to be fans." To provide value to the fans you should:
Learn who your fans are and what they want. Facebook doesn't provide much data on your fans, but there are ways of getting more information through opt-ins. EMI worked with campaign management platform Neolane to develop a Facebook app that collected opt-in customer information and then integrated it back into EMI's customer database. Knowing who your fans are can help you determine not only how valuable they are as customers and influentials, but also what kind of content and engagement they're looking for.
Use Facebook data to dynamically optimize your content plan. While Facebook data is limited, dig through what's available to learn how your community is responding to your posts. PageLever — an analytics tool that specializes in optimizing brand pages based on available Facebook data — pulls near real-time data from Facebook's application
programming interface (API) to help companies learn what content types are performing the best, which demographics are responding, and what time of day is optimal for posting. This data can then be used to create a dynamic content plan that gets the best response out of the community at any given point in time.
Use apps to create a richer experience. A "like" allows fans to read and comment on your posts, but to create deeper engagement like games and contests you'll need an application. For Valentine's Day 2011, Target ran a contest called "The Super Love Sender" that let people vote on which charity would receive $1 million from the brand. Target's Facebook app allowed fans to send friends personalized valentines and get real-time updates on which charity was in the lead.
Keep your community active — even in down cycles. Your Facebook page is not a campaign, it's a community of people who have raised their hands as brand advocates. As Scott Weisbrod, VP of strategy at Blast Radius told us, "Facebook allows for a more meaningful relationship than search or email. It's important to build a content plan and calendar not only for your big campaign pushes but also during the down cycles when you're not doing campaigns."
Integrate Facebook into Your Marketing Mix

Facebook is too often treated as an isolated asset rather than an integrated part of the marketing mix — creating inconsistency in both the marketing plan and with the end-user. To integrate it interactive marketers should:
Incorporate Facebook's social graph into your existing web properties. Facebook makes it easy for you to bring its massive sharing network to your website, creating additional reach and interaction with your content and experiences. Toymaker Step2 built a Facebook Connect login into its site so customers could repost their product reviews on Facebook as well. The results: The amount of traffic it got from Facebook grew 135%, and the revenue from that traffic grew 300%.
Make Facebook promotions the foundation of broader campaigns. Chances are that your broader campaigns will create at least some conversation on Facebook; by making Facebook the center of that campaign you can incite both conversation and participation. Corona's "the most liked beer in America" campaign featured the faces of its Facebook fans on a billboard in Times Square — both creating reach (signs in Times Square typically get 1.5 million impressions per day) and driving 200,000 new "likes" for the brand.
Use Facebook data to make other marketing programs more effective. While Facebook makes it hard to learn who your users are, it's relatively easy to track their actions — and use that information to improve the rest of your marketing programs. For instance, customer relationship management (CRM) vendor Merkle can connect Facebook fans to existing CRM data. And marketers should work with vendors like DataXu, a demand-side media buying company, which now includes data from Facebook campaigns in its display media optimization algorithms.
The leading performance media platform for agencies, Social Media Marketing Services helps agency marketers buy, track, manage, optimize, retarget, and report on media across all channels—including search, display, and social media.

Dynamic Buzz provides the social media management for agencies buying ads on any online channel, helping them handle all tasks associated with performance advertising within an integrated platform.

The Top 10 Best Free Android Retro Games of all time
Retro games are games that usually refer to 80's and early 90's games that have been endeared into the heart and souls of people growing up during that time period. Back when a certain Italian Plumber dominated the game market and names like Link, Sonic, and PAC Man was on the tips of every one's tongue. The fact that these games can be played in the palm of your hand still astounds me – these games originally came out in the arcade, and required an entire large cabinet to house the electronics just to play this game.
Why play them at all? Retro games are still played because the people that grew up with them have fond memories of playing on a lazy Saturday or Sunday with their friends. It represented the dawn of the hand held game, the beginning of an age where you didn't have to go spend a load of quarters at the arcade to have the most awesome fun.
Ping Pong –
The original game. Back on the Atari 2600, this bad boy of the simplistic game world was based on a simple concept – table tennis, or ping pong, but virtually. What a bold idea, right?
PAC Man –
Likely the most recognizable arcade name out there, PAC Man has come in various forms – Mrs. Pac Man, Baby Pac Man, and Professor Pac Man – but the original still stands strong and proud as the original classic that released in 1980.
Frogger – The dodge the cars –
And get to the other side of the road game (I wonder if this had anything to do with a chicken?) is back on Android with the Frogger ad supported version, or you can purchase the app for an ad free jumping experience.
Tetris–
Probably more spin offs from this than any other game, the Russian Computer Engineer who developed this has also gone on to create other works, including some Xbox titles, but none so influential as this puzzle masterpiece. With 20 Versions across multiple platforms, you can choose whatever you like, but we suggest Android free play.
Boulder Dash –
It came out the same year as Tetris, 1984, but not nearly as popular. Still, there have been 5 versions of this game since its original release date, and it seems that it will remain in our memory banks for at least a few more years to come.
Snake97 –
We all remember the Nokia phone in the 90's right? That all familiar ring tone? What about the game 'Snake' where you use the buttons of the phone to control the snake while it tries to get the stars, while avoiding hitting any walls. While it wasn't completely high tech, few of these games rarely are.

Commander Genius aka Commander Keen –
This spawned a number of series (or episodes) that was favored by many in the 90's, including episodes on the famous game boy, the earliest release of hand held gaming.
Sonic –
So let me get this straight, we want a hedgehog that runs really fast, collects coins, and spins around loops, and fights other animals. Sounds great! While I wouldn't have wanted to be in that board meeting, I cannot deny the hours of fun this game will bring you. The challenges are still quite formidable, and the action is still fun.
Avid retro-gamers shouldn't miss out on these 3 fabulous games in the LCD Retro Games Collection application that really capture the whole feels older games, back when graphics were simple and steering your character was a cakewalk. These games come in many titles, and will keep you entertained for hours so that you can relive your glory days as an 8 year old playing hand held games.
Space Invaders –
The classic battle to save earth from invaders from – well, space. You are armed with a laser cannon that you can move from left to right to shoot down the aliens, and go on to the next level. This was released in 1978, and still rocks today.
Overall, the best way to relive the good old days is to get a few of these free applications on your android phone – and spend an afternoon reminiscing.
Author Bio: Jason Phillips is the writer of this article. He provides his suggestion about the latest video games and technology through his articles. Even he has worked with a gaming site for Sniper Games 365 as an advisor.
Guest Blogging Do's and Don'ts
In the world of Penguin, link building has become a sophisticated science. Getting links to your blog or website is harder than ever. One of the most effective ways to build solid and high quality links is through guest blogging. When done in moderation, blogging as a guest could provide a number of advantages, particularly in terms of the links you will be able to generate. However, overdoing it could make it counterproductive than getting the results you are looking for.
Yet, writing too many guest blog posts is just one of the mistakes you can make. There are many other guest blogging dos and don'ts you have to be wary of if you are to make the most of it. The interesting thing is that there are many bloggers and marketers who don't yet gauge the importance of guest posts. In the current year, the happening trend in online marketing is content marketing. Guest blogging is one of the best ways in which you can get your content published and read by your target audience.
This is why you need to pay special attention to the choices you make when deciding to become a guest blogger. The key is to select the best possible blog or website and there are a number of criteria that can help you do so. At the same time, you have to make sure your choice of blog doesn't end up hurting your own blog. So, without further ado, here are the dos and don'ts of guest blogging.
Dos of Guest Blogging
The first thing you need to consider when deciding to write a guest blog is the website it will be published on. There are several factors that make a website or blog a perfect fit for the type of content you want to share with the world. Here are some of the most important dos of guest blogging.
Theme of the Website
Relevance is crucial to success in online marketing today. Google pays a lot of attention to relevance and it is the name of the game as things stand. Your choice of blog has to depend on its relevance to what your website is about. This is important in terms of link building as well. A link will only be considered valid and high quality if it emerges from a website similar in theme to yours. Of course, you can be flexible regarding the theme and even subtle similarities work. This also ensures some level of reader overlap, meaning more people get to read what you post.
Ranking Factors
Ranking is also a crucial thing you need to consider when selecting a platform for a guest blog post. The two things you need to keep at the forefront are the Domain Authority and PageRank. A high score on both is imperative for a website to be considered worthy of guest posting. Otherwise, keep looking.
Reader Base
You should make sure the website you are posting your content on has a large reader base. Otherwise, there is no use for you to make the effort. If your content is not going to get more people to read your content and visit your website, the endeavor is worthless. You can do this by checking the number of subscribers and also the social media activity of the blog. This way you have a clear idea of the number of readers you can expect to gain.
Frequency of Posting
Will the blog allow you to post regularly and how frequently do they expect new posts? These are important considerations. You need to know if you have enough time to keep coming up with quality content for your guest blog posts. Don't take on a responsibility that make become very difficult to fulfill in the long run. This will only divert your attention from your own content marketing efforts.
Number of Guest Posters
This one is not commonly cited as an important tip for guest blogging but it could work to your advantage. You would benefit more from contributing to a website that has few guest bloggers. This is because your competitors will have a smaller chance of getting a link from that website. Also, it will be more lucrative.
Top 10 Blogs
Perhaps the biggest DO is that you should try your luck getting your post on one of the top 10 blogs on the web related to your niche. If you can manage to do so, you will be able to gain the maximum exposure and benefits from guest blogging. Else, you would have to work harder.
These are the dos of guest blogging you need to keep in mind. As you can see, they will enable you to select the best possible blog for posting. That is exactly what you need to do to get started off on the right foot with regards to becoming a guest blogger. It is time to look at the don'ts now.
Don'ts of Guest Blogging
Compared to the dos, the don'ts are relatively fewer. However, they can cause the downfall of your blog so make sure you pay due important to them and try to avoid them as much as possible.
Free for All Blogs
There are many blogs online that accept content from anyone and everyone. They are simply looking to boost their content offering so there is no benefit for you of posting on them. You need to find blogs that are relevant to your own blog.
Ads
A blog that has a lot of ads is a strict no-no when it comes to guest blog posts. The intent is clear; they just want to make money.
Web Design and User Experience
Perhaps the most obvious don't of guest blogging is that you should stay clear of blogs that are designed poorly and offer substandard user experience. Not many people will consider spending time on such a blog.
Penalties
Simply avoid any website or blog that has been penalized in the past for any reason, especially low value links.
Contact Info
Blogs holding back their contact information are shady to say the least and should be avoided completely.
Social Media Presence
Blogs that lack a solid social media presence or have a low number of subscribers aren't what you should be looking for to publish a guest blog post.
In addition to the don'ts mentioned here, you should also shun blogs that have a low PageRank and Domain Authority.
Keep in mind that these dos and don'ts are just the tip of iceberg. There are many other things you need to learn about guest blogging in order to become an expert. However, these will help you get started off perfectly. Best of luck!
Roman Viliavin, vice CEO at Promodo SEO Company.
Unconventional Thinker and candidate master of chess. Roman has been working in the field of search engine optimization since 2005 and is the moving spirit of the company. Participant and speaker of all major events in SEO business. Roman has successfully completed dozens of projects and gladly shares his experience with SEO community via articles and various online and offline publications. Follow Roman on Twitter and Facebook.
Four Tips For Beginner Website Designers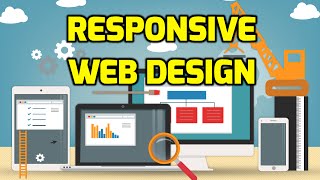 Web design is a skill that many people claim to have, but few actually know how to do well.  Web design is one of those fields where someone could easily teach it to themselves, or learn in a classroom setting. Even though it's possible for people to teach themselves web design, most businesses and companies will hire a web design company or a freelance designer to handle building and designing their website. When you're working with your design clients, be sure to keep these tips in mind.
Keep It Simple
Nothing makes a website run slower or look tackier than putting in a variety of different design elements. In the '90s when people were first starting to explore the web, web designers would put as many different themes and elements in their websites as possible. There would be different frames on each page, moving gifs in nearly every corner, and there would be a different eye-catching background image for each page. When you're designing a website, pick one central theme or element to design your website around. When you're finished the entire site will look well planned out and put together, and not like a design nightmare.
Value A Well Done Website Over 100% Customer Input
When you're designing a website you're going to hear a lot of suggestions from the client, and not all of them are going to be good. When you're working in web design, you're going to have to deal with clients that want you to add elements that won't mesh well with the overall design.  Some web designers adopt an attitude that the customer is always right, and they'll give their customers everything they ask for whether it's a good idea or not. These clients may be happy with their website in the beginning, but once complaints from their customers and employees start to come in they'll blame you for their shoddy website. As a web designer making a good and functional website should be your top priority. Never be afraid to tell a client that their ideas may not be the best for overall website design, but also be prepared to offer good design alternatives.
Don't Ignore Mobile and Tablet Users
When you're working on a law firm website design, making a separate page for mobile users may seem like it should be the last thing on your mind. A few years ago making a mobile version of a website was on the bottom of every web designer's priority list, but today it's essential for websites to have a mobile or tablet function for their users. Today people are used to seeing mobile-friendly alternatives to regular websites, and if they can't easily access and navigate a website on their smartphone or tablet they'll bounce from your website.
Talk About SEO Tools
When you're client first talks to you about their ideas for their new website some more web-savvy clients may mention SEO, but there will be some clients who won't have a clue about what SEO is.  When you're meeting with your client be sure to ask them if they want SEO tools.  Some clients may not know what SEO tools are, but they will want a way to monitor their website's traffic.  Some may even assume that there is a way to automatically monitor web traffic without having to use SEO tools.  If you bring up SEO tools when you first meet with your client you'll be able to explain what they are and ensure that there won't be any confusion down the line.
Mike has extensive experience in designing websites and knows all of the tools and essentials to create a successful and functional website.
Recent Posts: Fully Net Worth . com
Teejayx6 is an emerging American rapper who has recently become a viral sensation for his scam-based songs about identity theft and credit card fraud. The song that was a big success and conveyed this message was called "Dark Web". As of 2019, Teejayx6 net worth is estimated to be $250,000. He has never revealed his […]
Jade Cline is a TV personality who is best known for being a part of different MTV shows including "Teen Mom" and the "Young and Pregnant". She replaced Jenelle Evans in the second half of Season 9 of Teen Mom 2. As of 2019, Jade Cline net worth is estimated to be $150,000. Jade was […]
Jimmy Hoffa was an American labor union leader. He served as the President of the International Brotherhood of Teamsters union from 1957 to 1971. Jimmy Hoffa net worth at the time of his death is estimated to be $13 million. Hoffa was born on February 14, 1913, in Brazil, Indiana to John and Viola Hoffa. […]