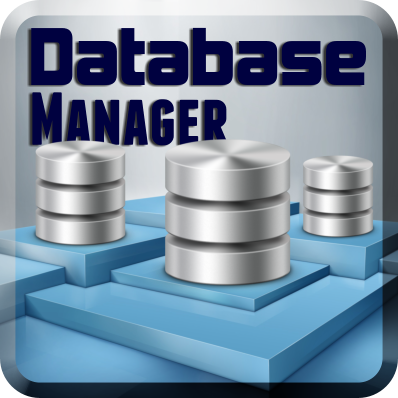 This powerful plugin is a must-have for WordPress users. With WP-DBManager you can manage your WordPress database and allows you to optimize, repair, backup, restore, and delete your database backup. You can also drop/empty tables and run selected queries to your database from within your WordPress dashboard! It also supports automatic scheduling of backing up via email and optimizing of database.
This is a plugin created by Lester "Gamerz" Chan, you can also download this plugin from the WordPress site.
Even though the plugin above is up to date and works with the current version of WordPress as of today's date  March, 8th 2020 here are a couple more plugins for database management that you might want to look at
Database Manager for Forms
This plugin was created by WPvibes.  Although it, not the same as the above plugin this one lets you save form submissions from's it provides analytics in a graphical report so you can visualize how your various forms are performing and are supported by many plugins to name a few
Contact Form 7
Beaver Builder
Elementor Pro
Caldera Forms
And More
It can be found here
Database My Admin
Database My Admin was created by wpshrike it is a database browser or manager tool for (MySQL and MariaDB) which allows an easy way to do INSERT, SELECT, UPDATE, DELETE operations on a database from Admin Dashboard.
You can provide limited database access to users or developers you want which can help speed up your work. it can be downloaded here
FEATURES :
Allows INSERT, SELECT, UPDATE, DELETE operations
Create a new database or tables or columns easily from WP admin dashboard
Give database access to specific WP users
Role-Based Access (for Editors, Authors or roles you want)
Features customization supported
WP phpMyAdmin
This is another great database manager for more information please visit there WordPress plugin page
This next script is not so much a database manager as it is more a management tool called WP Migrate DB – WordPress Migration Made Easy, as the name says this plugin is great if you need to move from one server to another for some reason and need help migrating you database to the new server then this is definitely the plugin you're looking for, built by Delicious Brains this is a great plugin that has been installed on more then 300,000 WordPress sites it has a bunch more great features I suggest you check it out.
Twitter avatars inside your WordPress comments
For those looking for a way to optimize your search results on your WordPress blog. You may want to check out the following plugin. Goolge Highlight
It will highlight or colorize the background of any letter or word that you search for. Head over to the site to see it, or do a search on this site and see it in action.
I want to update: I am going to follow up with at least three more great tricks and plugins you can use to help search you WordPress blog.
Recent Posts: Fully Net Worth . com
Jade Cline is a TV personality who is best known for being a part of different MTV shows including "Teen Mom" and the "Young and Pregnant". She replaced Jenelle Evans in the second half of Season 9 of Teen Mom 2. As of 2019, Jade Cline net worth is estimated to be $150,000. Jade was […]
Jimmy Hoffa was an American labor union leader. He served as the President of the International Brotherhood of Teamsters union from 1957 to 1971. Jimmy Hoffa net worth at the time of his death is estimated to be $13 million. Hoffa was born on February 14, 1913, in Brazil, Indiana to John and Viola Hoffa. […]
David or Dave Grutman is an American entrepreneur who is the owner and partner in several Miami-based restaurants and night clubs. As of 2019, David Grutman net worth is estimated to be $150 million. David was born on July 3, 1974, in Naples, Florida and was raised in a Jewish family. He holds a degree […]